Angel Tattoo Design Studio - Main Branch Near IFFCO Chowk, Gurgaon.
Name tattoo designs with feather, infinity, smily, 3d, in english, punjabi, hindi.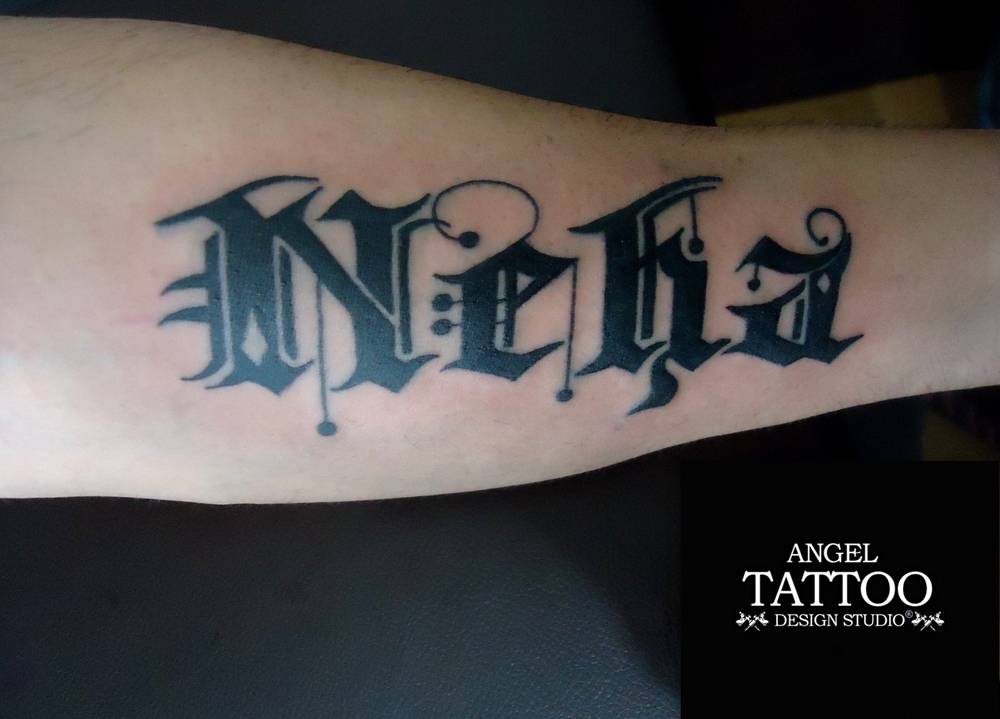 All of you have heard a statement "What's in a NAME" at once in life, said by 'William shakespeare'. wait, who said that doesn't Matter
well, William shakespeare lived 500 ago from now this statement could goes right, but in this where we living now, your Name is everything
Name combination with a design will tattoo a new look, you tattoo your name, spouse name, parent's name would be great. Size & Placing – the common placing of name tattoo is at Wrist, but as the name tattoos are getting in trends lots of people are placing name tattoos at behind the neck, anke, chest, shouder etc according to the proper size, if you want to show love get tattoo on your chest only that person who close to your heart. Getting a Name will always be in Trend go & find Best Tattoo Artist near you and got inked, you can some best tattoos done by Satty at Angel Tattoo Design Studio :-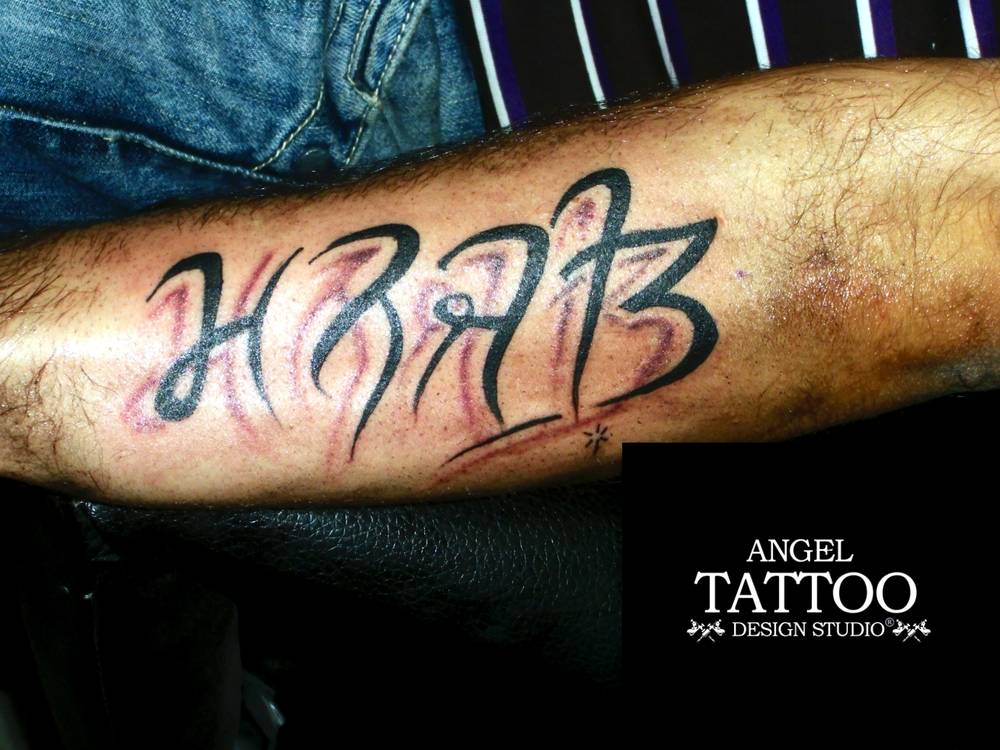 More Name Tattoos :-
Yatharth Name Tattoo - Back Shoulder to Shoulder
Sonam Name Tattoo with Heart and Heartbeat
Anaya Name Tattoo with Peacock Feather
Aadhya Name Tattoo with3d effect
ARYA Name Tattoo with red colors
S. Rajinder Singh Name Tattoo - in Punjabi
Navjot Name Tattoo with band of barb wire
--
*Google Search :- "name tattoo design, tattoo names, name tattoo with feather, name tattoo with infinity, name tattoo with heart, name tattoo with heart beat, 3d name tattoo, name tattoo onwrist, name tattoo on back neck, best name tattoo ideas, big size name tattoo ideas, trending name tattoo, name tattoo placement, name tattoo with smiley, name tattoo with emoticons"