Angel Tattoo Design Studio - Main Branch Near IFFCO Chowk, Gurgaon.
Tattoo Training classroom is usually part of the Tattoo Studio. Best is to keep some space separate for trainees where they can focus and practice freely without getting involved in regular activities of the tattoo shop. Angel Tattoo Design Studio(r), known for best tattoo services also provide best atmosphere in classroom for tattoo learning.
Here is an image example of trainee practicing making permanent tattoo on artificial skin pasted on forearm of tattoo trainer at Angel Tattoo Design Studio(r). Tattoo classroom should be provided with artificial skins, tattoo machines and other equipment in ready to work condition in order for student to utilize their time up to the best.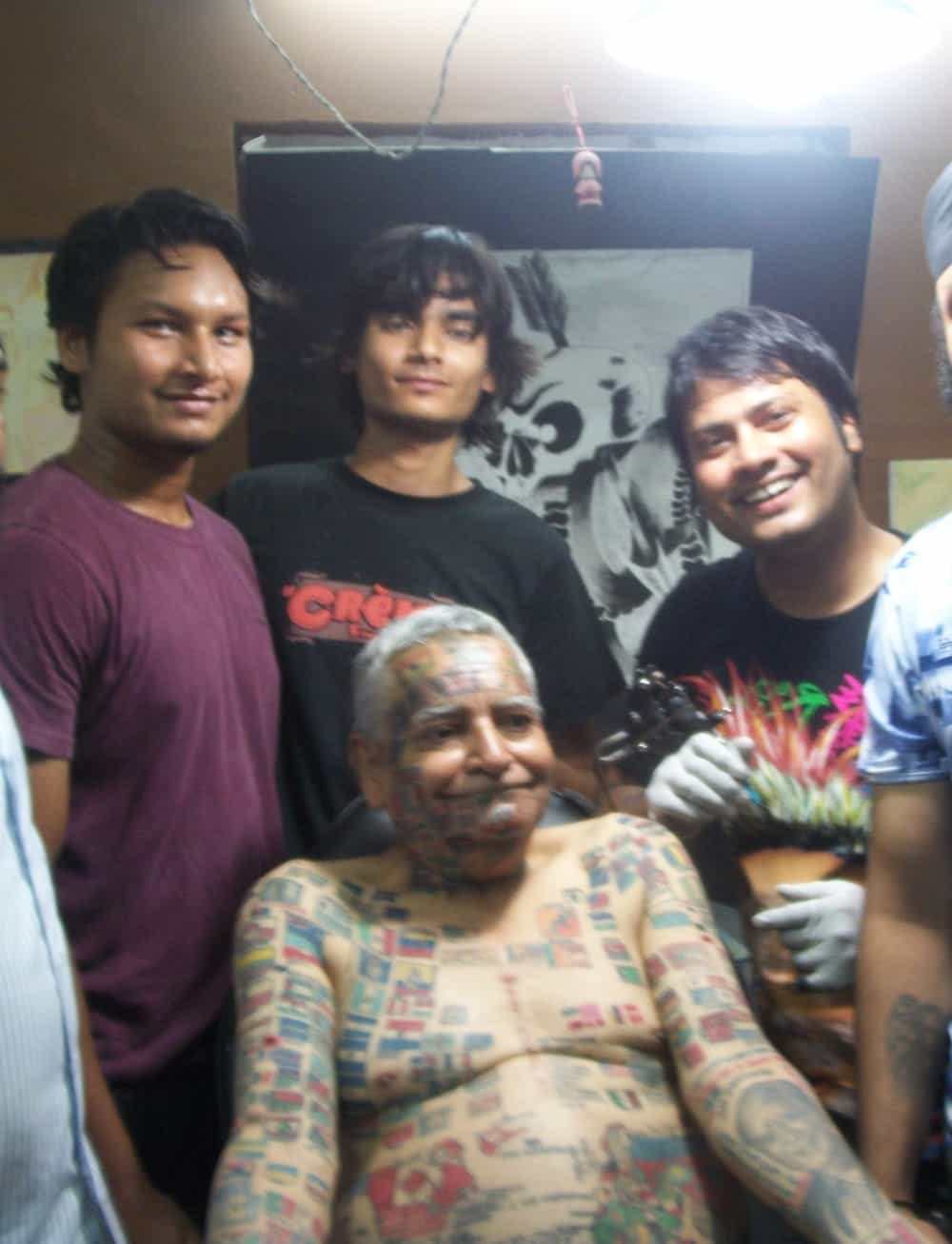 Here is an old image of tattoo training classroom in year 2011
Tattoo Artist Satty with Guinness Rishi, Tattoo Artist - Akky and Tattoo Arist - Anshuman Nail
Tattoo Training 2017 : Tattoo Trainee in action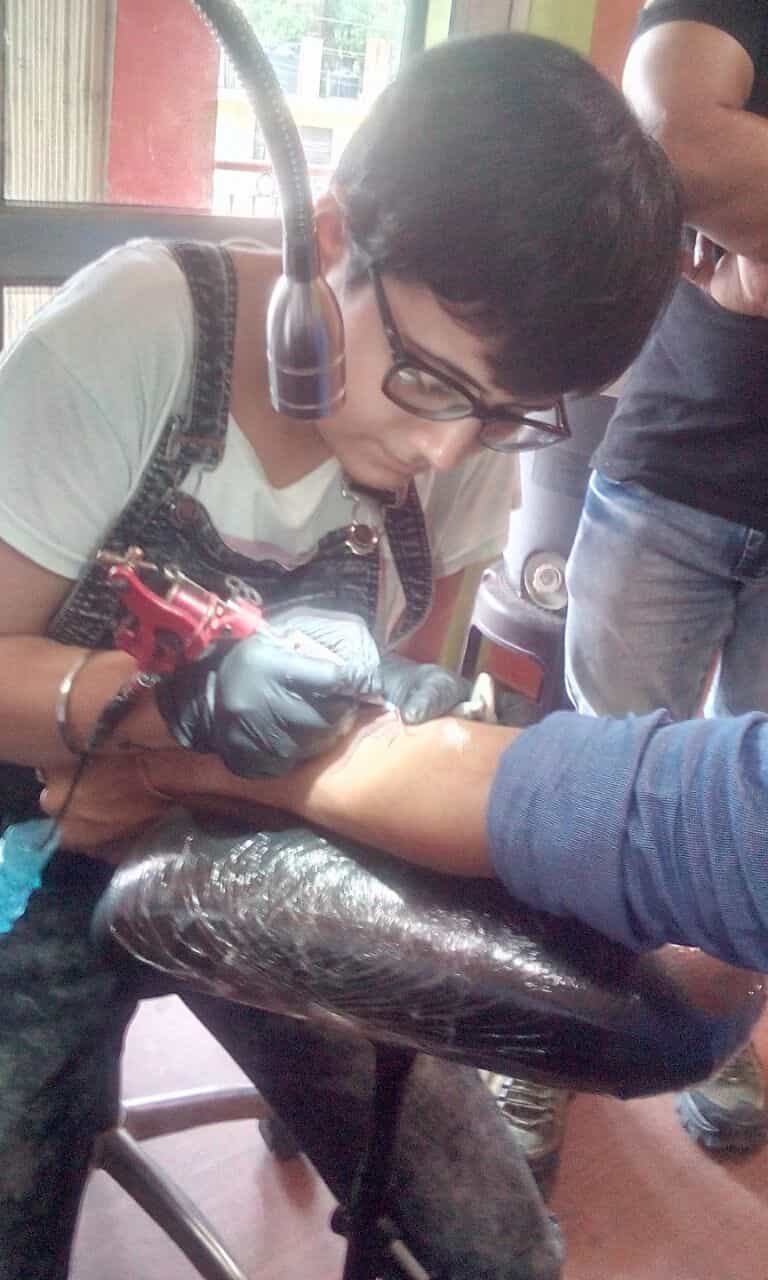 Komal Bajaj :
Komal started her learning of permanent tattoo making with us in early 2016 and now work with us a female tattoo artist. She attend customers on appointment basis. We find her a very dedicated hardworking tattoo artist and and we wish her all the best for her future in tattoo making.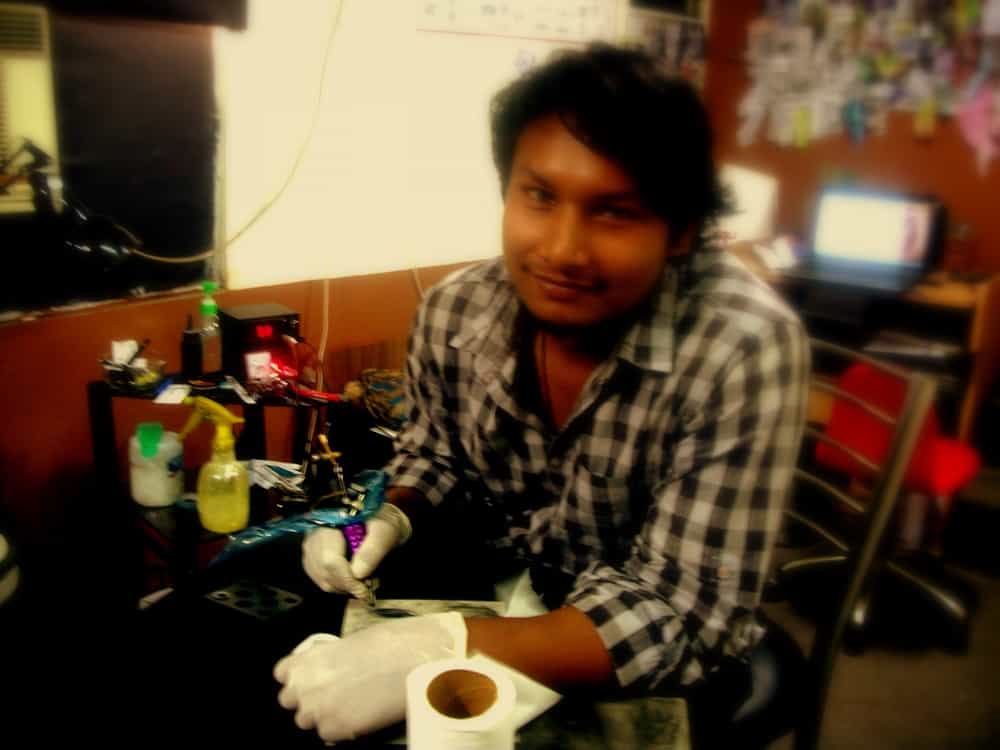 Anshuman Nail :
Anshuman came to the way from Bhubaneswar-Odisha to join tattoo making classes in year 2010-11. Very dedicated and disciplined way. Anshuman completed his training course in tight time schedule of the studio, was also absorbed in our regular working for six month during which he managed to stay in PG. Now he run his own reputed tattoo studio "Tattoo of Nirvana" in his hometown Bhubaneswar. We appreciate his stay with us and wish him all the best for a successful carrier in tattoo industry.
--
*Google Search :- Permanent Tattoo Making classes, Tattoo Making Classes, Tattoo Training, tattoo training classroom, Tattoo Training Course