Angel Tattoo Design Studio - Main Branch Near IFFCO Chowk, Gurgaon.
Zodiac Tattoo Designs and Their Meaning:- Zodiac Signs are the Constellation present in the Astronomical ball, around the Sun. We have 12 Zodiac Signs according to the position of sun in 1 year. Every person has a zodiac sign according to his birth date.
In Tattoos – Zodiac or Horoscope signs are very famous in Tattoo culture from the beginning because every person has a zodiac sign which reflects their personality in the way of they are carrying their own personality on their body as a tattoo. Having a Zodiac sign tattoo is very cool is very because a single tattoo tell so many things about your personality.
How to Know your Zodiac Sign for Tattoo ?
As we all knows there are 12 Zodiac signs. all signs are divided according to the horoscopic calendar. Every Month Has 1 Zodiac Sign. These signs are defined by birthdates ( 21 March to 20 March ) and Position of Sun and Earth at Particular degree ( 0° to 360° ). The Signs and their date and degree Explained below :-
Zodiac Signs with Explanation:-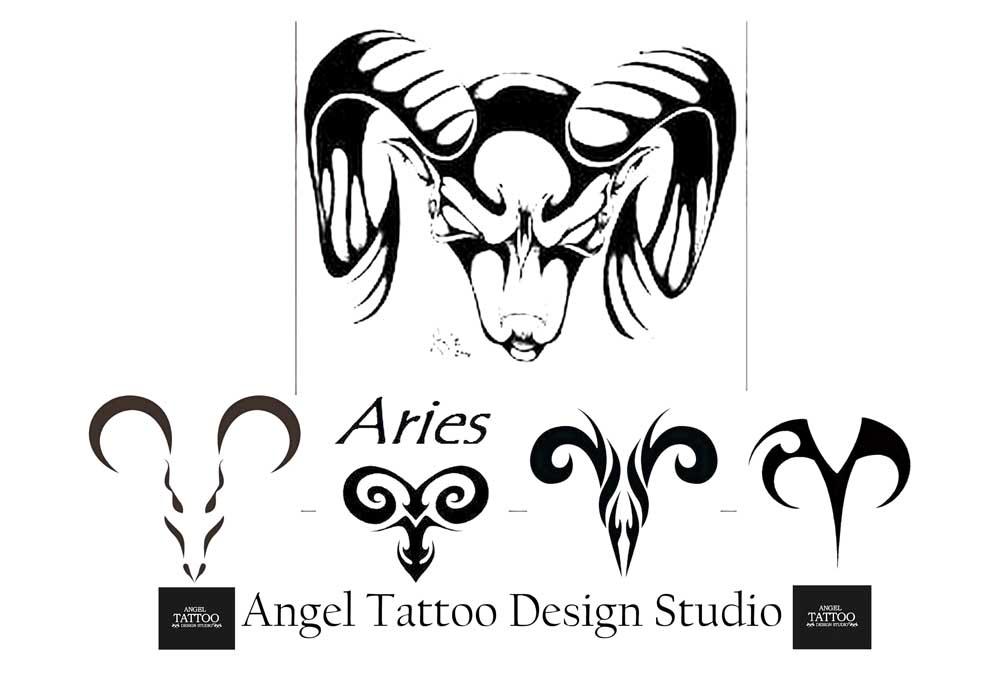 1.) Aries Tattoo –
This is the First Astrological Sign in the Horoscopic Calendar. People, who between 21 March to 19 April should Aries Tattoo Design because The Sun is 0° to 30° Position to earth in this month. If you are born in between 21 march to 19 april and want to a tattoo done on your body then for Aries sign Tattoo Design as first Tattoo. Aries Tattoo Design signifies the Leadership Quality in you. Sheep is associated with Aries.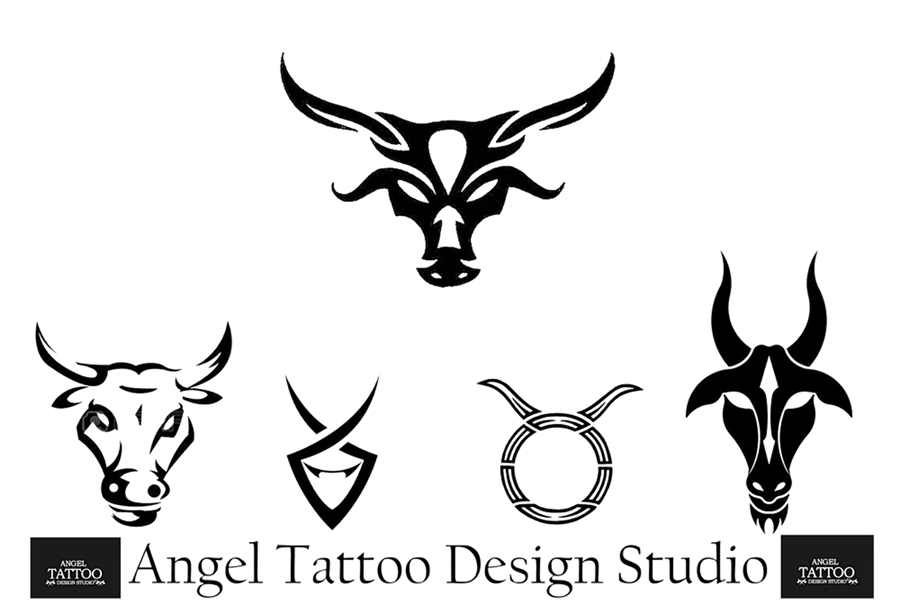 2.) Taurus Tattoo –
This the Second Astrological Zodiac sign. It Comes when Sun is 30° to 60° position to earth. April 20 to May 20 Born people are Taurus and They should get Taurus Tattoo Design. Taurus is sign of Strength, bravery and Muscular power so, it is good option a Taurus tattoo if you are Taurus. Taurus can also denotes that you physically fit. That's why many body builder has Taurus Tattoo.
3.)Gemini Tattoo –
TThis is Third Sign which take place is 21 may to June 20, when the sun is 60° to 90° Position to the earth. Getting a Gemini Tattoo on your body is very interesting because this is the only astrological signs that associated with Twins. If you are Gemini then you should get Gemini Tattoo show the world that you are Gemini. Getting a Gemini Tattoo is the sign of Intelligence.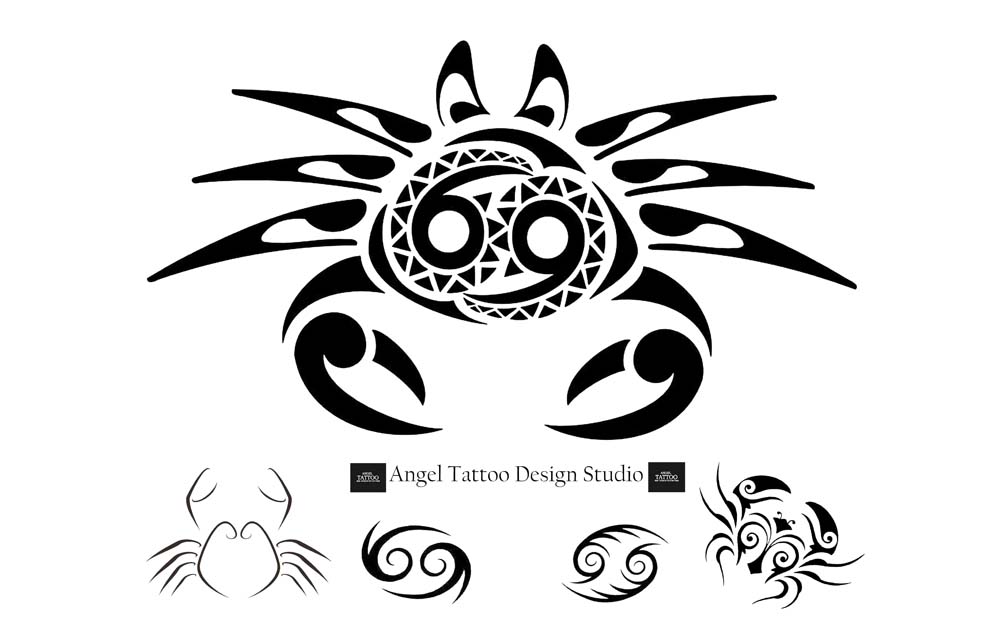 4.)Cancer Tattoo –
When The Position of Sun and Earth is 90° to 120°, it brings the fourth zodiac sign, Cancer which take place between 21 June to 22 July. Crab is associated with this Cancer Zodiac Sign. It is very cool to Cancer tattoo design on your body because Crab is associated to be the Ruler of the Moon from the Very Beginning. Getting a tattoo design of Crab will signifies that your very tuff.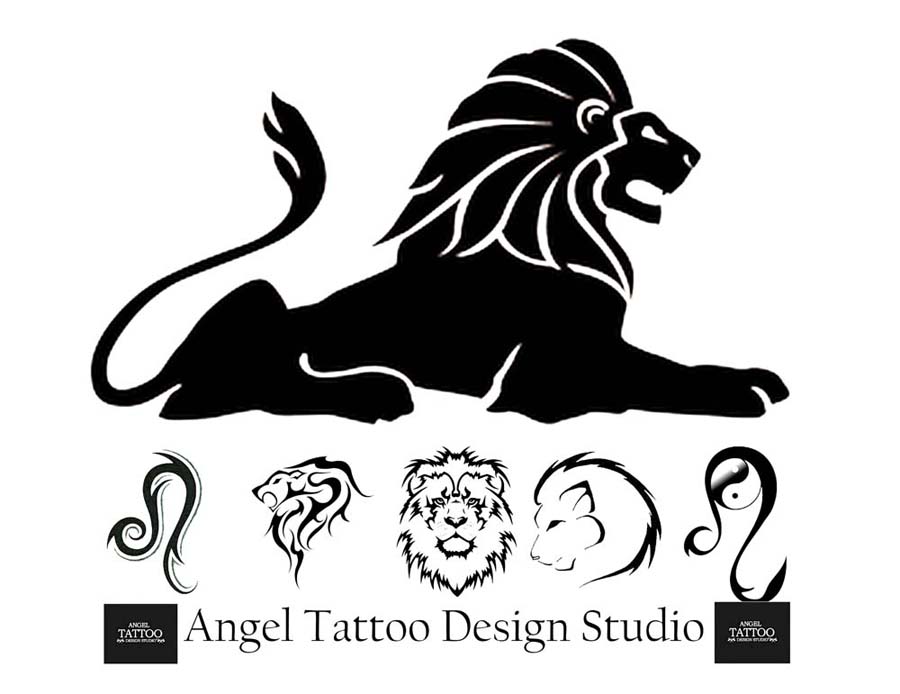 5.)Leo Tattoo –
This is Fifth and Most Superior Zodiac sign. 23 July to 22 August born people are Leo when the Sun and Earth is in 120° to 150° position. Lion is associated with Leo so, getting leo tattoo is very good idea for Leos. getting a leo tattoo signifies that you are creative, dominant and helpful.

6.)Virgo Tattoo –
Virgo is the Sixth sign of Zodiac. Persons who born between 23 August to 22 September should get Virgo Tattoo Design. Getting is Virgo sign tattoo is cool because person who got virgo tattoo are related to be very helpful and always smiling. It comes when earth 150° to 180° to sun.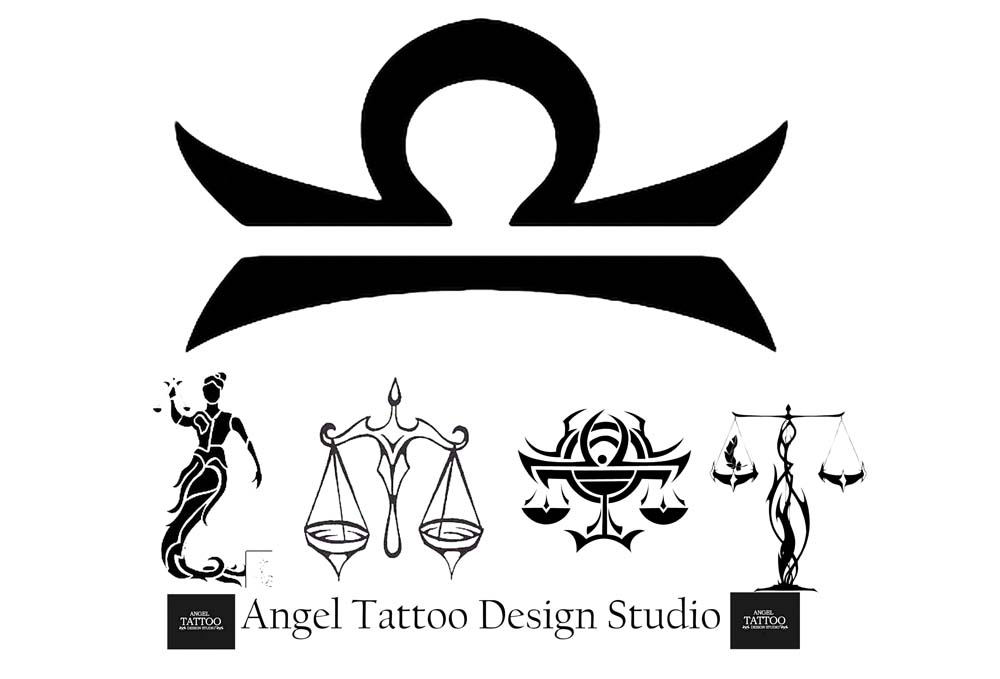 7.)Libra Tattoo –
Seventh and Last sign to focus on individuals. Libra people are supposed to be very loyal to their Partners. Getting a Libra sun sign Tattoo is a very good tattoo idea. If you are born in between 23 September to 22 October are Libra and at that time Earth is 180° to 210° to sun.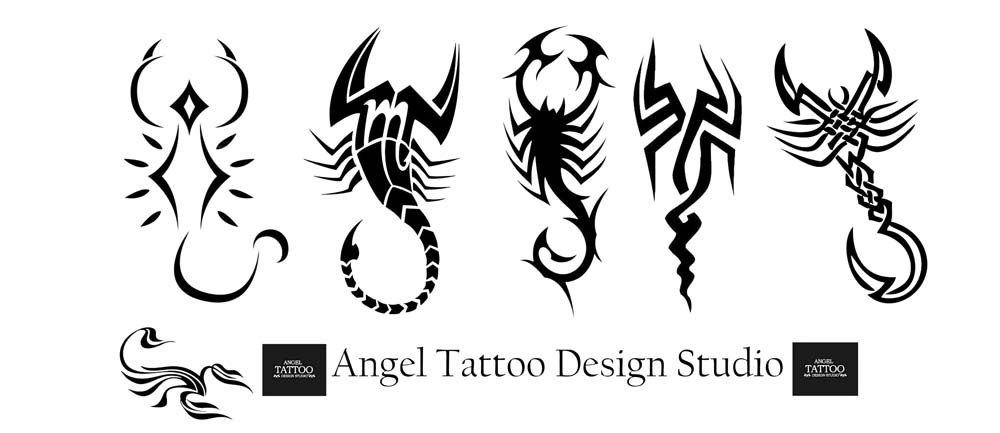 8.)Scorpio Tattoo –
This is Eighth and Lethal sign in Horoscopic. As it goes with scorpions, and scorpions are also very popular in tattoos. Youngsters got tattooed of scorpions because of qualities in scorpions like – they are always dead serious always think to achieve their goals. 23 October to 21 November born are scorpio with 210° to 240° degree of sun and earth.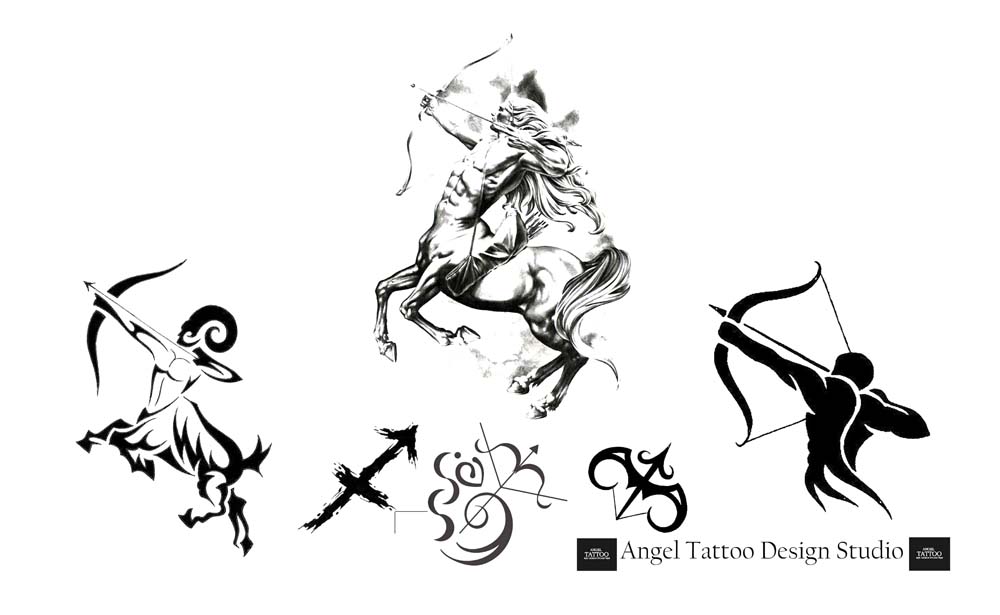 9.)Sagittarius Tattoo –
This is the Ninth sign .Born between 22 November to 21 December are Sagittarius when earth is 240° to 270° degree to the sun. Sagittarius are related with Arrow that they never miss their targets. that's why getting sagittarius sign is very cool. this tattoo will give you confidence and motivate to achieve your goals.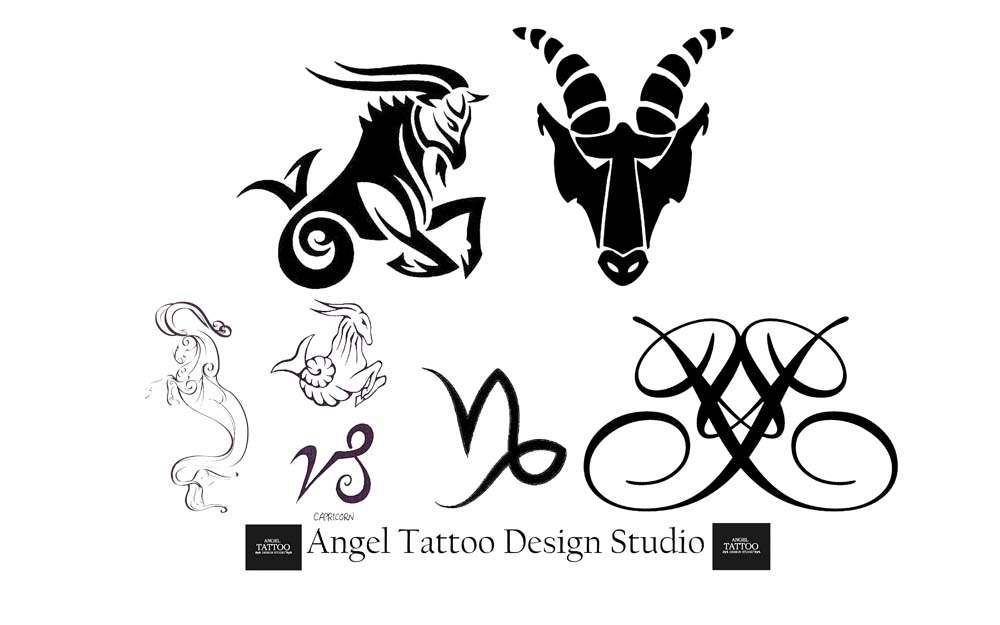 10.)Capricorn Tattoo –
In the days between of 22 December to january 19 when earth is 270° to 300° to sun and who born in this time are Capricorn . This is the Tenth sign in horoscopic chart The best quality of capricorn is that capricorn people are very logical and determined so getting a capricorn is a very good concept in you capricorn.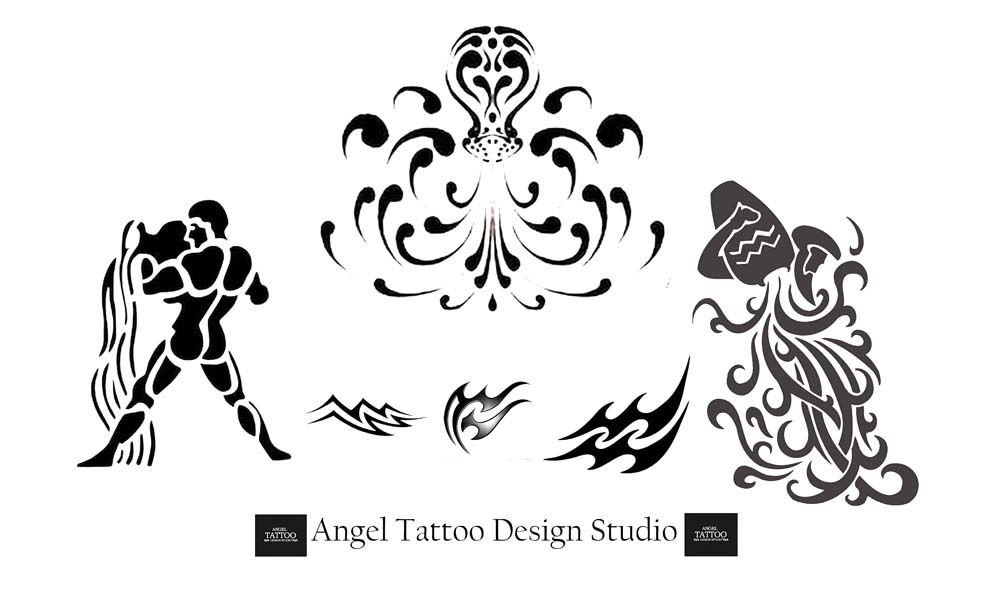 11.)Aquarius Tattoo –
This is the Eleventh sign of horoscopic calendar. when earth is in 300° to 330° in the days between 20 january to february 18 is a aquarius month. truth, funny and frank are the quality of Aquarius people. So, getting a aquarius tattoo is very cool.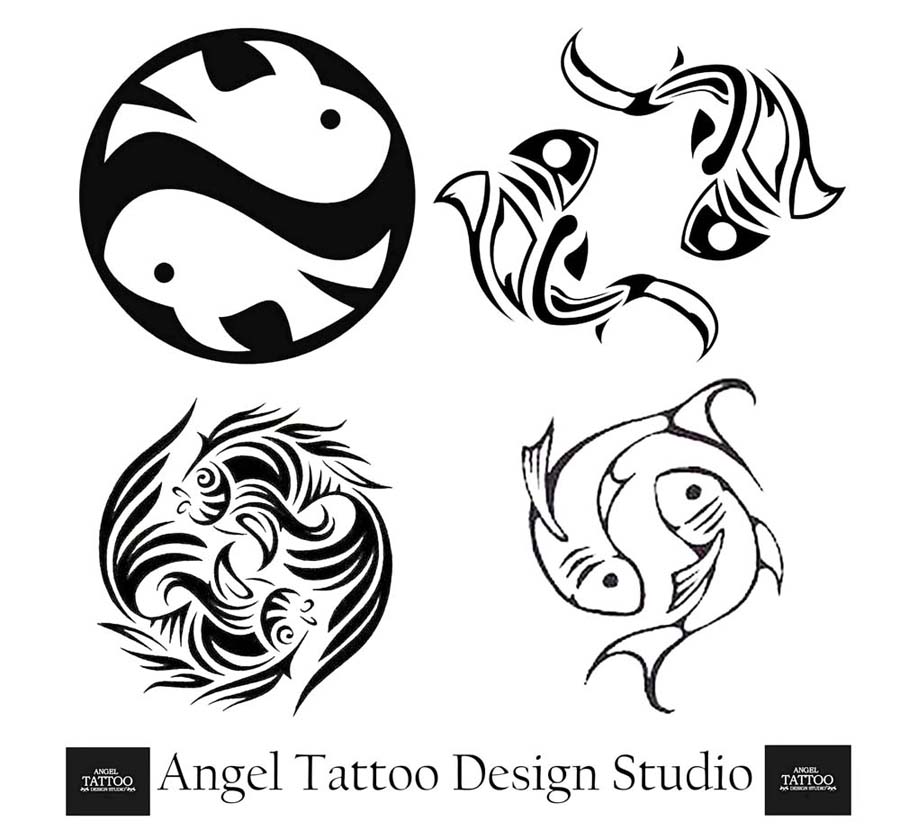 12.)Pisces Tattoo –
Twelfth and last sign Zodiac group is Pisces. in the last days of the year between february 18 to march 20. with the degree of 330° to 360° . Getting a Pisces related tattoo is very good concept because it means you are selfless. so, go for a pisces tattoo.
All Above Zodiac signs are based on English Calendar. But in some origins and religion Zodiac Signs are Based on Name Like in Hindu Religion. These Zodiac by name are explained below :-
Zodiac
Aries ( Mesh Rashi )
Taurus ( Vrushabh Rashi )
Gemini ( Mithun Rashi )
Cancer ( Kark Rashi )
Leo ( Sinh Rashi )
Virgo ( Kanya Rashi )
Libra (Tula Rashi )
Scorpio ( Vrishchik Rashi )
Sagittarius ( Dhanu Rashi )
Capricorn (Makar Rashi )
Aquarius ( Kumbha Rashi )
Pisces ( Meen Rashi )
-
-
-
-
-
-
-
-
-
-
-
-
-
Name Initials
Ch, L, A
I, U, E, O, W
K, GH, CHH ,HAA
H, D
M, T
PE,SH, TH
R, T
N, YU
BH, DHAA, PHAA
J, KH, GA
G, S
DE, DO, TH, JH, CHA, CHE