Angel Tattoo Design Studio - Main Branch Near IFFCO Chowk, Gurgaon.
Attended Nepal Tattoo Convention in Kathmandu Oct 2010. Satty with Mr. Mohan Gurung, Organizer of Nepal Convention.
Attended India's 2nd International Tattoo Convention Oct 2012.
One Week Biker's Event from Delhi to Chandigarh to Shimla to Kufri Arranged by " Angel Tattoo Design Studio ".
Over Taken " SattyInk Art " , 4 Year old Tattoo Studio and merged in to " Angel Tattoo Design Studio ".
Nepal Tattoo Covention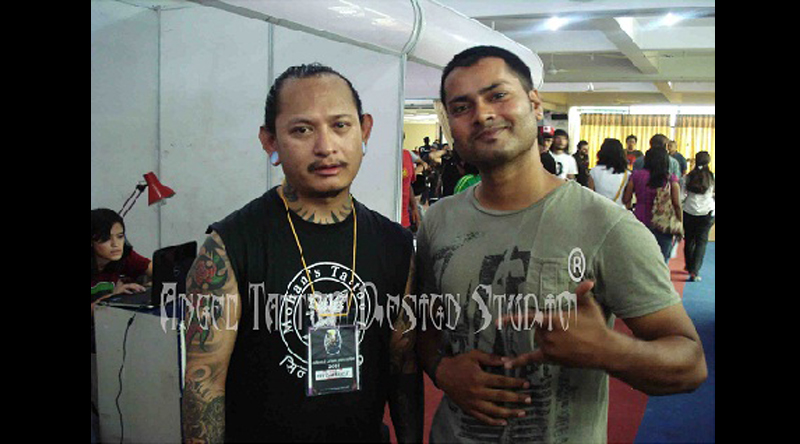 India Second International Tattoo Convention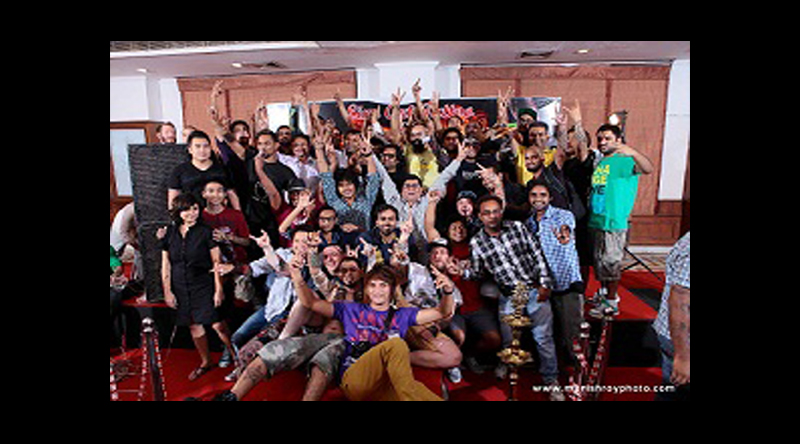 Bikers Event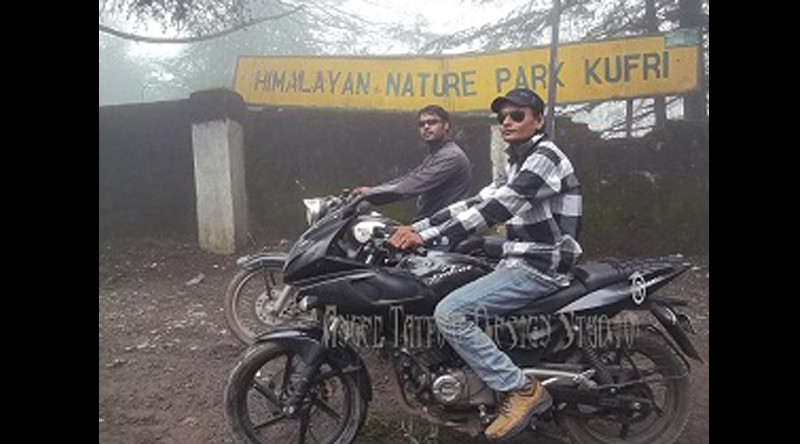 Tattoo Studio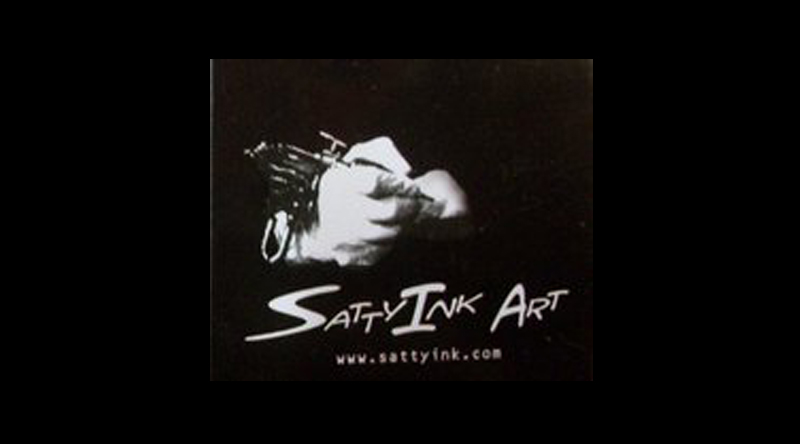 Media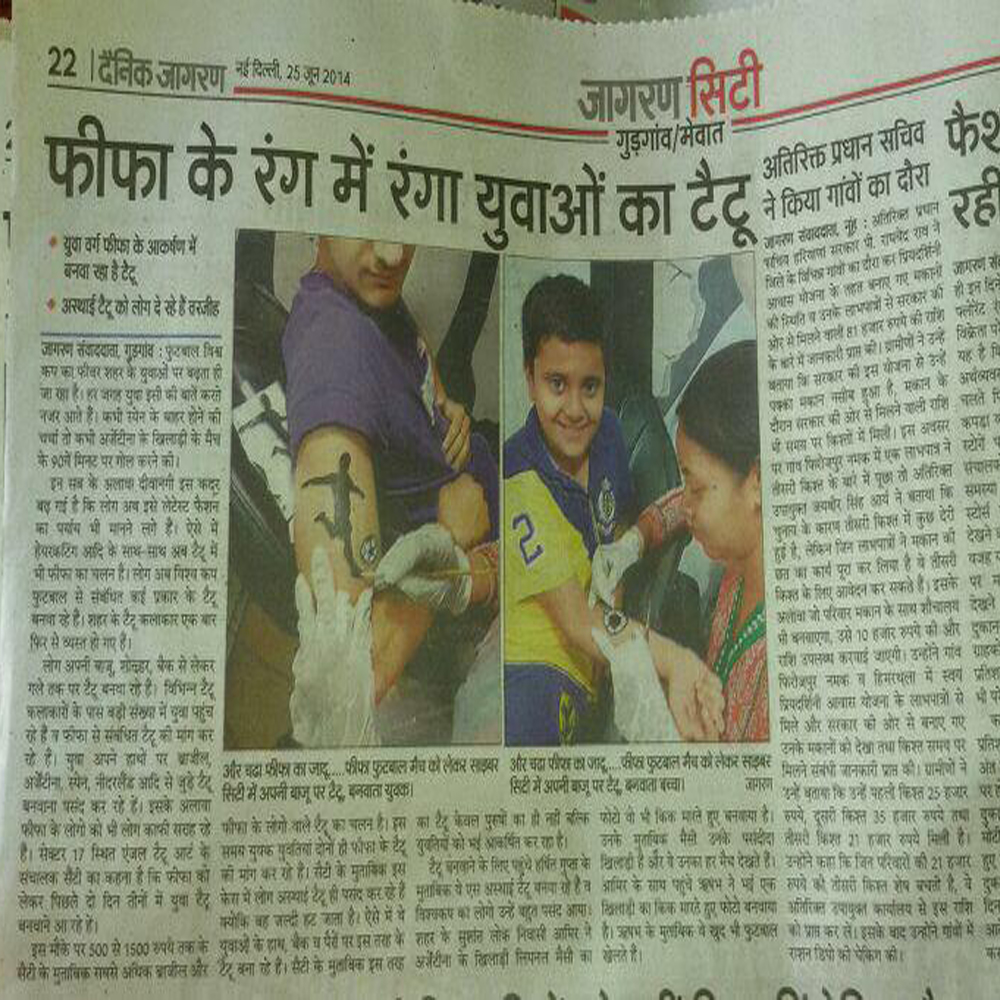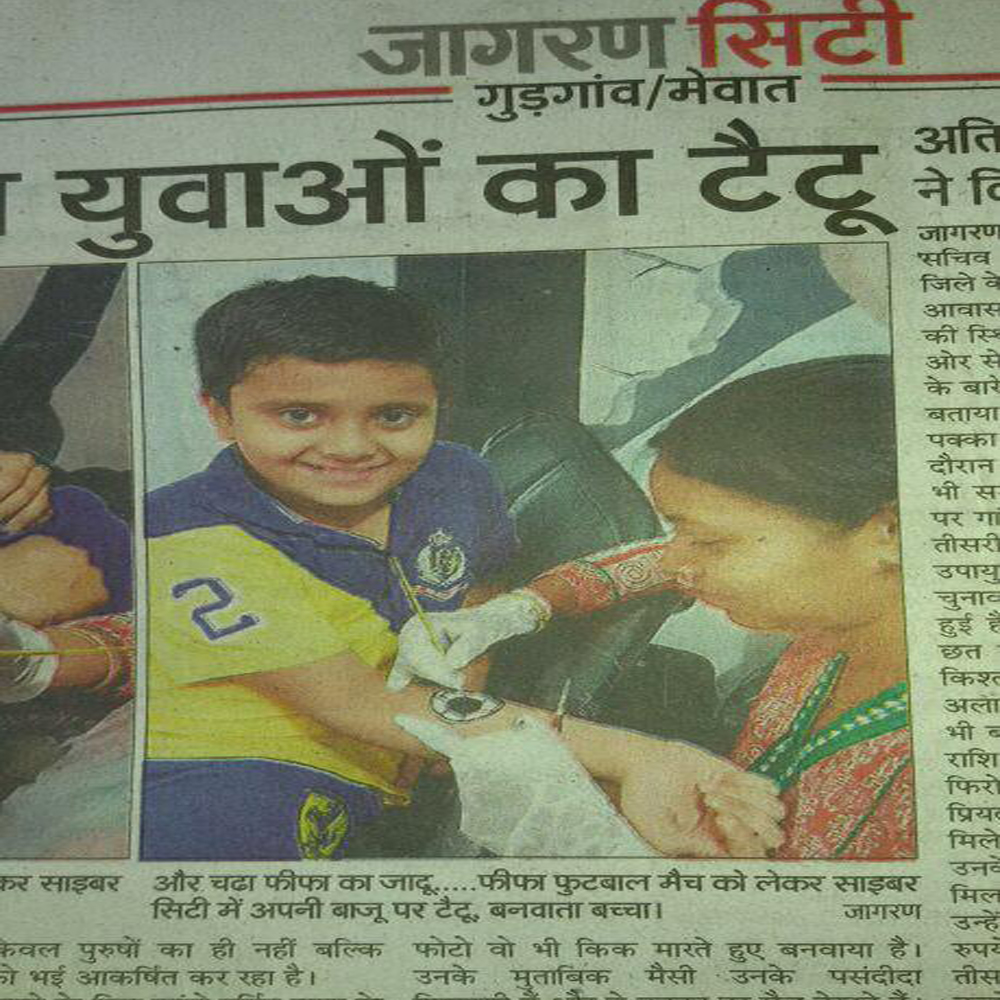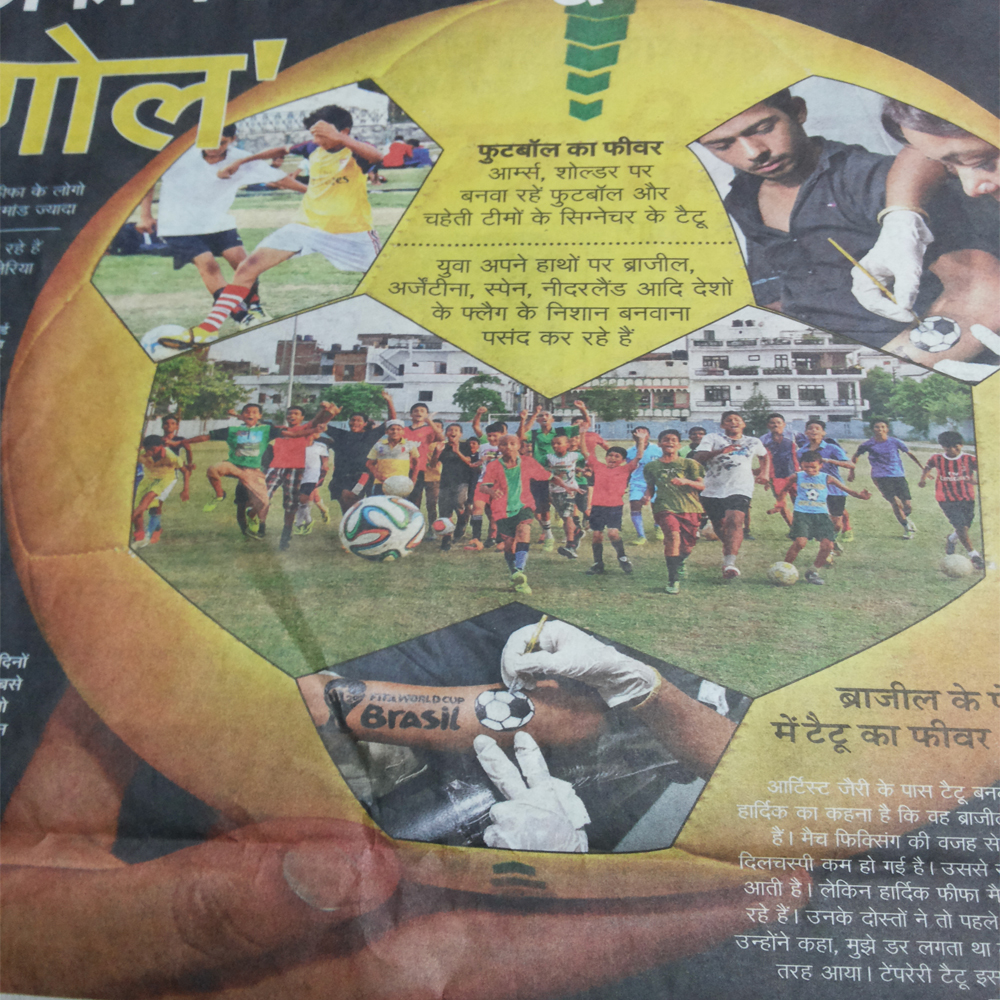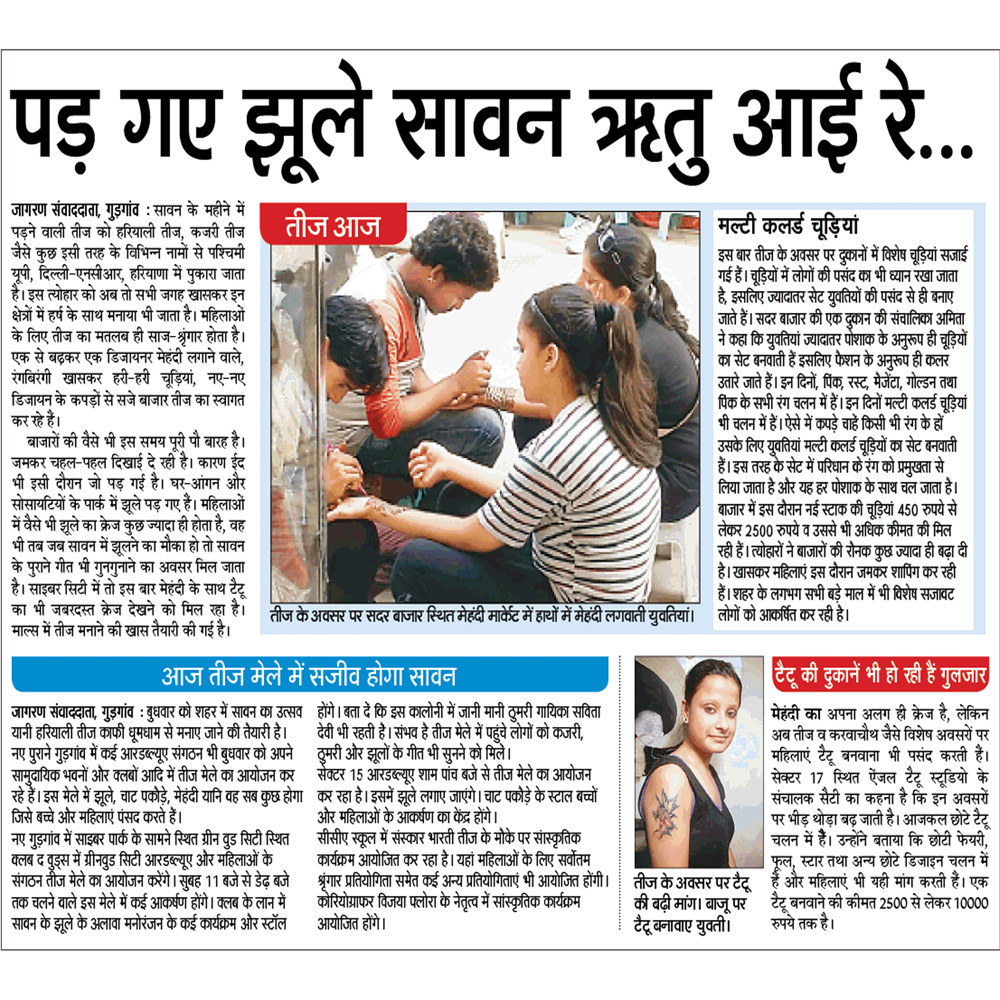 Favorite Tattoo Quotes :
'The day you will have a tattoo, you will start realizing how empty and incomplete are people without tattoo',,, "satty"
"tattoos have a power and magic all their own. They decorate the body but they also enhance the soul",,,, 'Michelle Delio'
'the world is divided into two kind of people : those who have tattoos, and those who are afraid of people with tattoo'
"Quirky is sexy, like a scars or chipped teeth. I also like tattoos - they're rebellious",,,,,,, 'Jennifer Aniston'