Angel Tattoo Design Studio - Main Branch Near IFFCO Chowk, Gurgaon.
ArmBand Tattoos are one the most popular kind of tattoo. Tribal Arm Band Tattoos are always in trend; these Tattoos are most popular in youngsters after the Bollywood movie Student of the year, where Varun Dhawan having an arm band tattoo on his forearm. Call us at 8826602967 - gurgaon tattoo apponitment.
Armband tattoos made by us : - Using celtic design to make an armband tattoo is a good idea. This can result in a unique tattoo design. Here you can see an example of this kind of armband tattoo done by tattoo artist in gurgaon.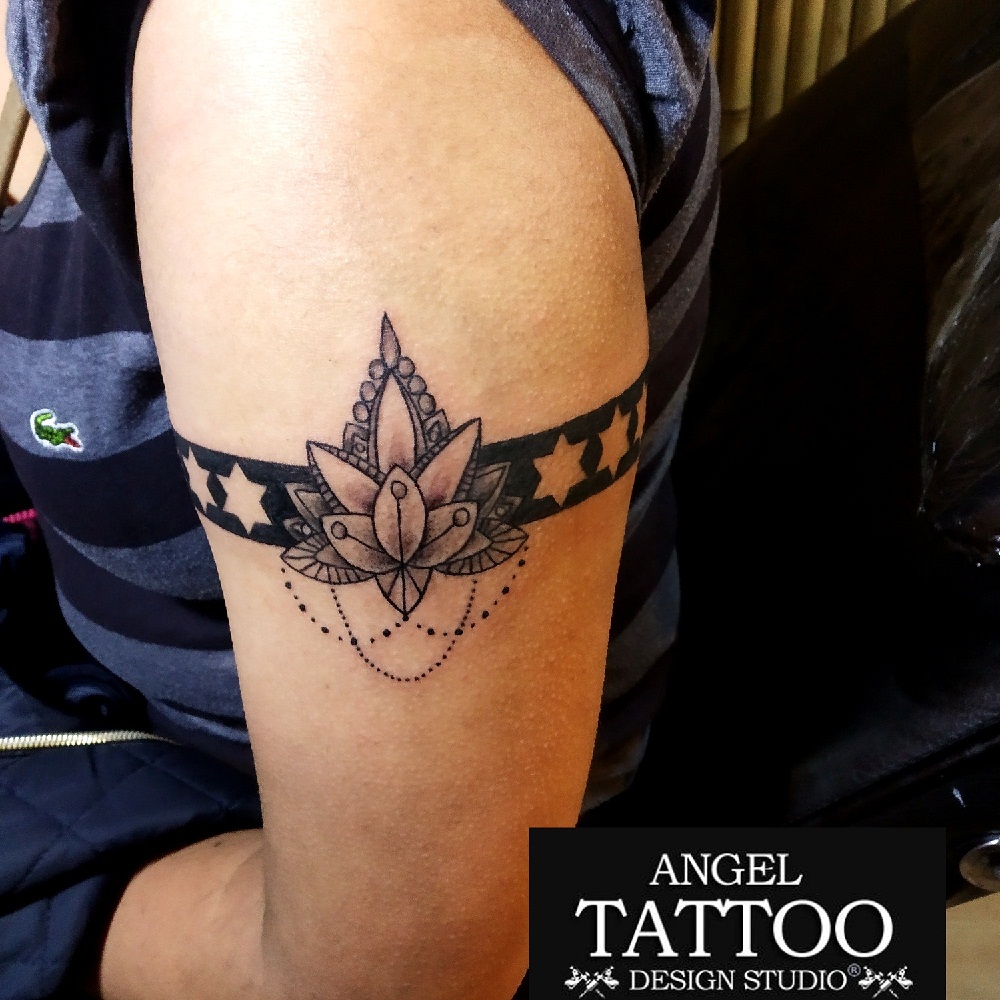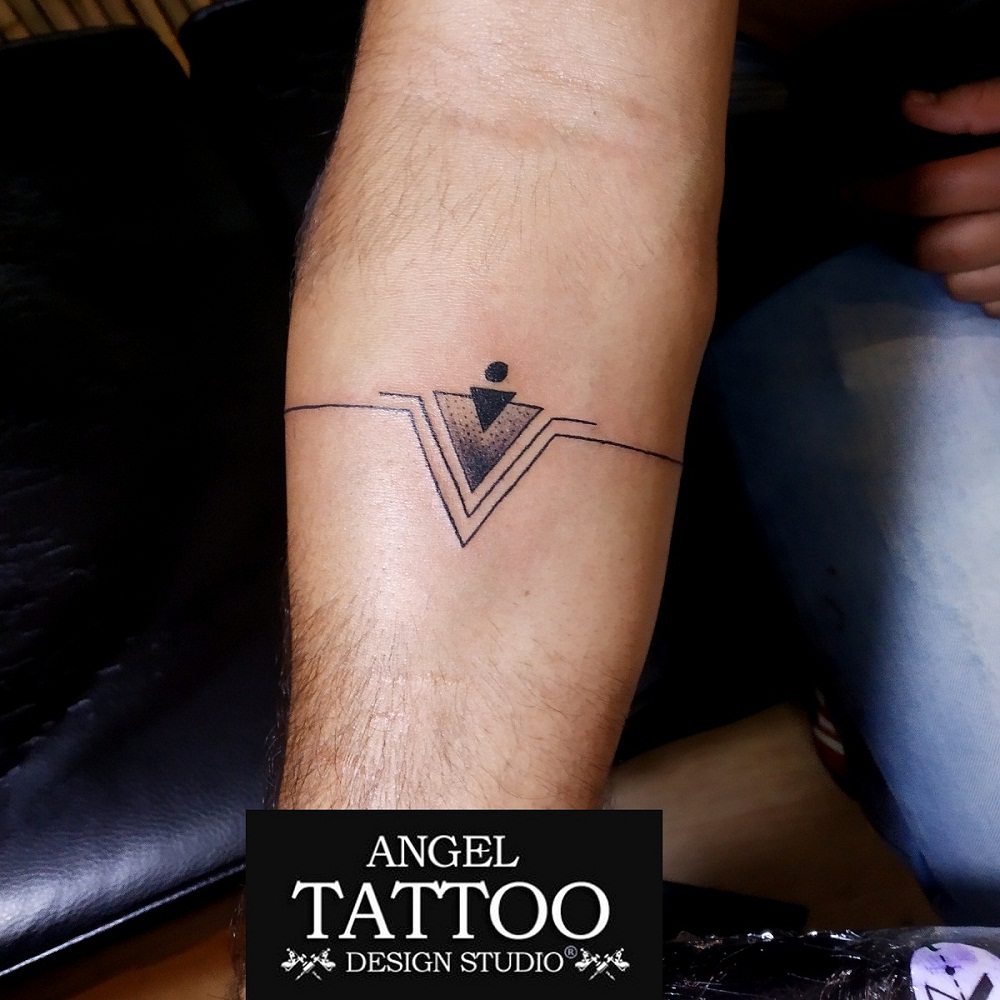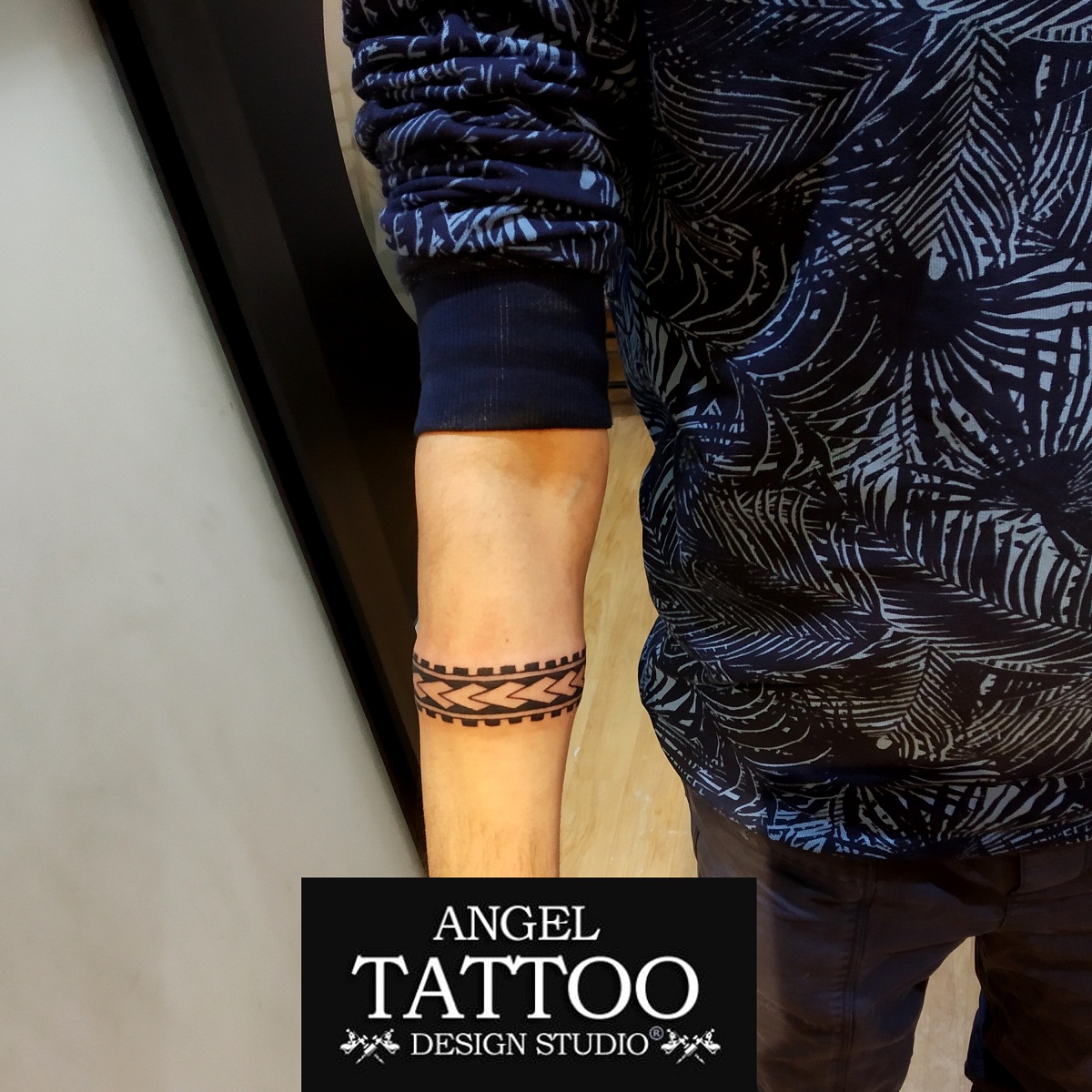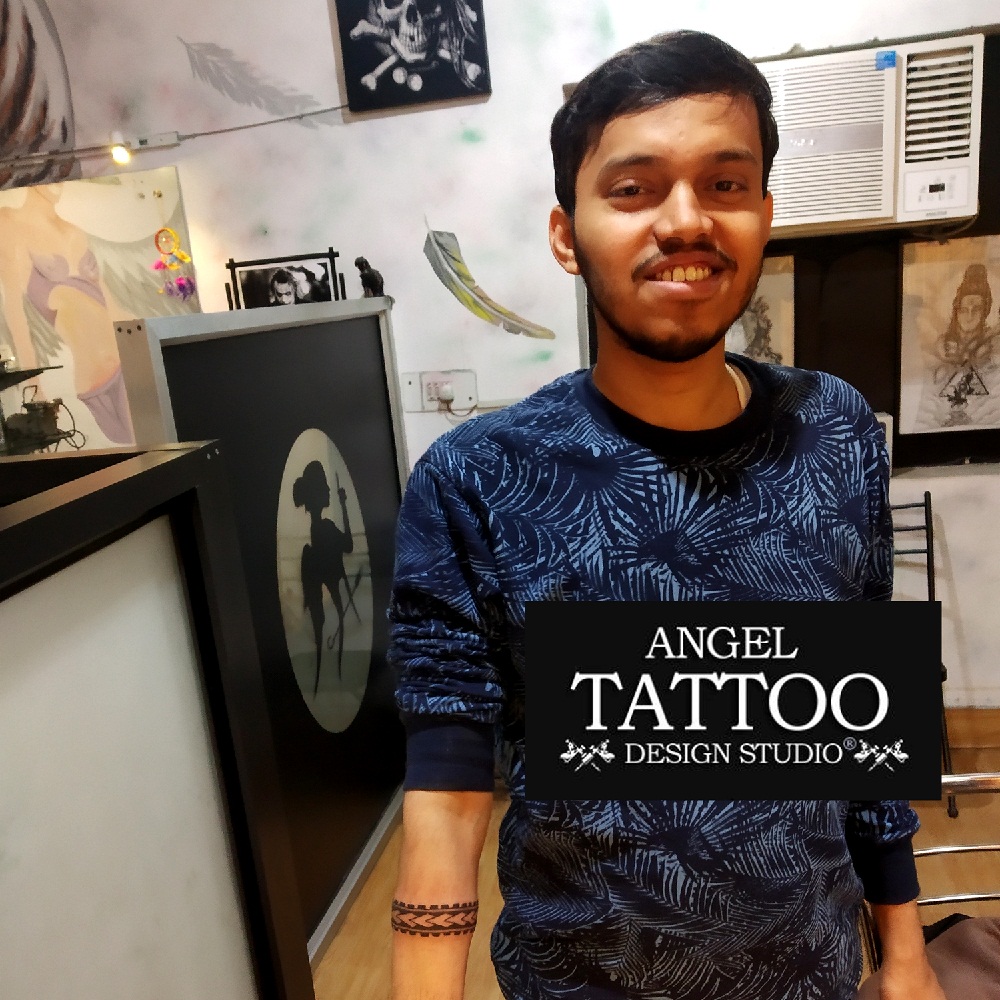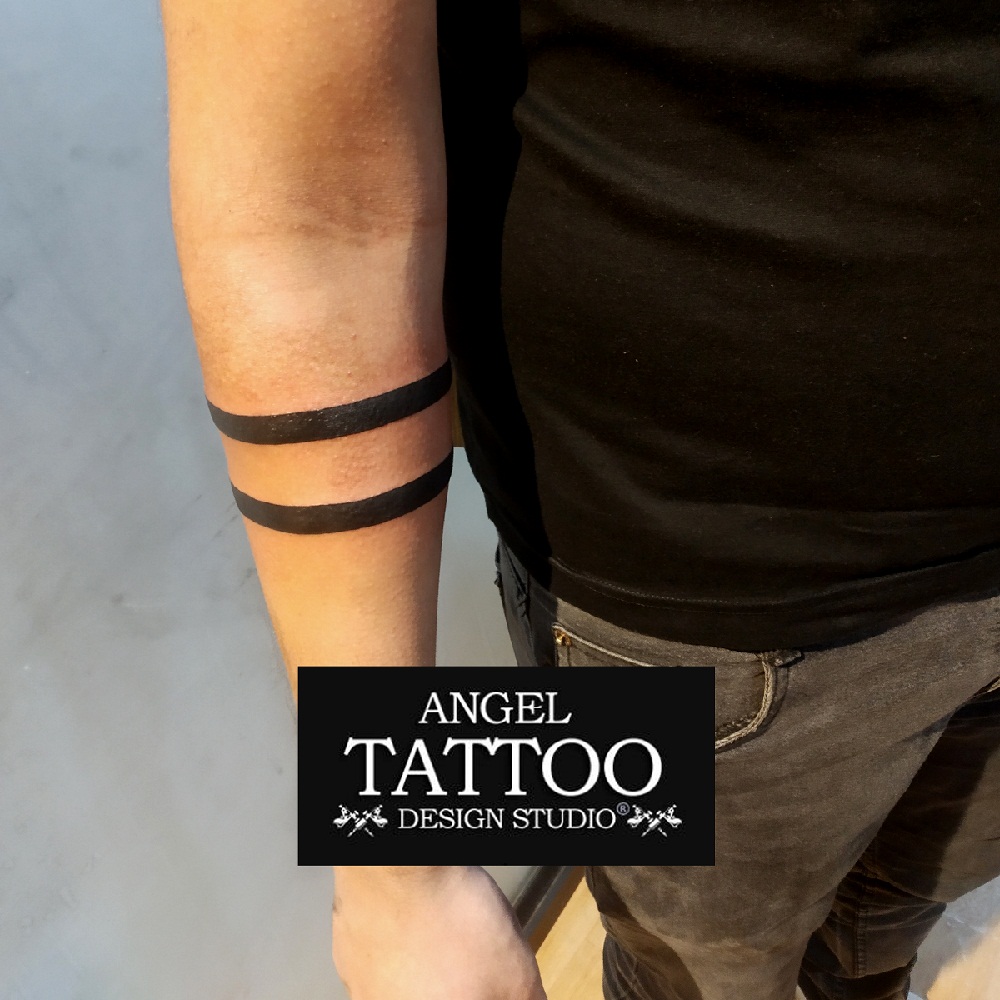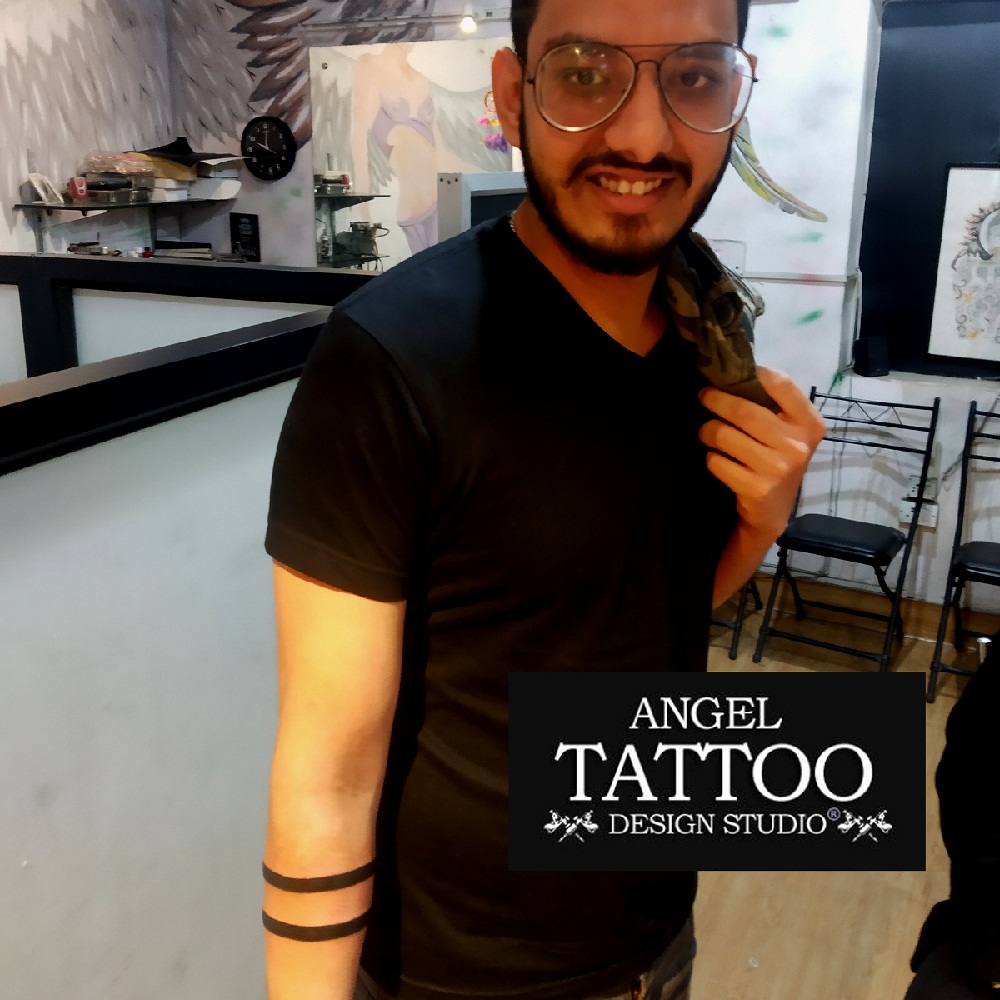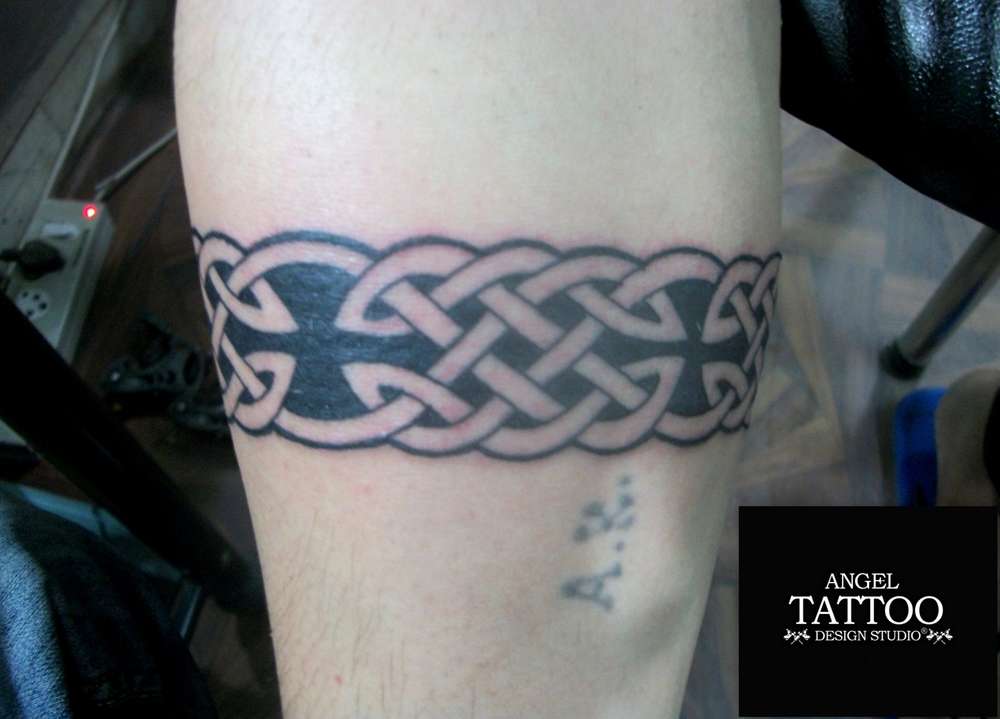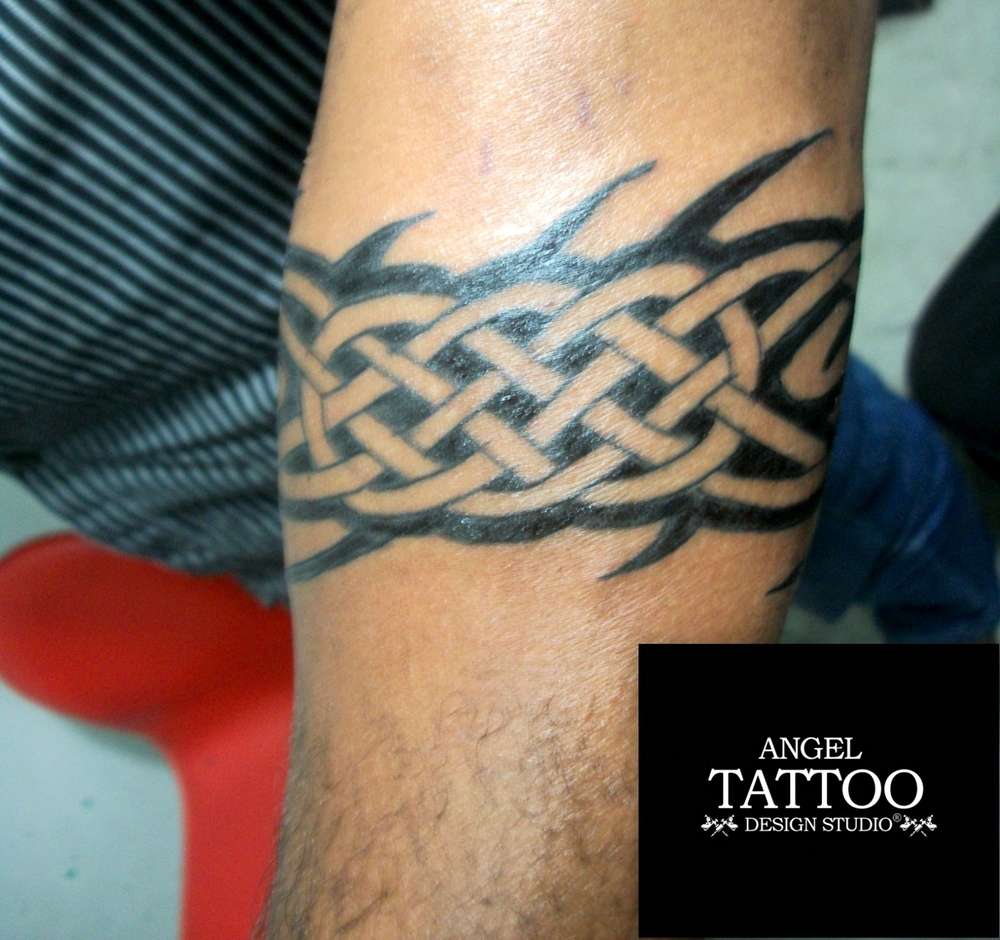 ---
Maori Design Armband Tattoo - Moari is one of the most ancient and popular tattoo design category and when it comes with the new tattoo trend of armbands in tattooing they looks so awesomely good.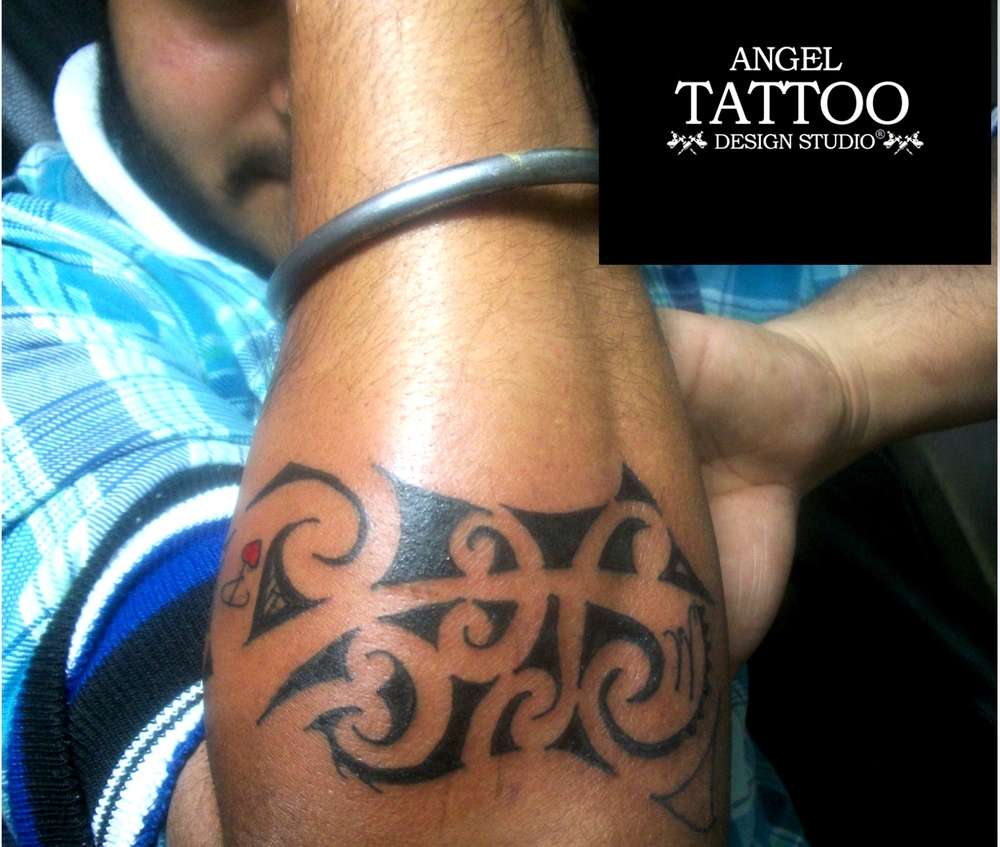 ---
Barbed wire armband tattoo is the sign of struggle, pain and strength. It shows how one moved forward with stretch through difficult time in past. It also results a nice tattoo design. Getting a name with armband tattoo is also a good concept. here you can see the example of name with armband Tattoo, done by tattoo artist Satty at Angel Tattoo Design studio in Gurgaon.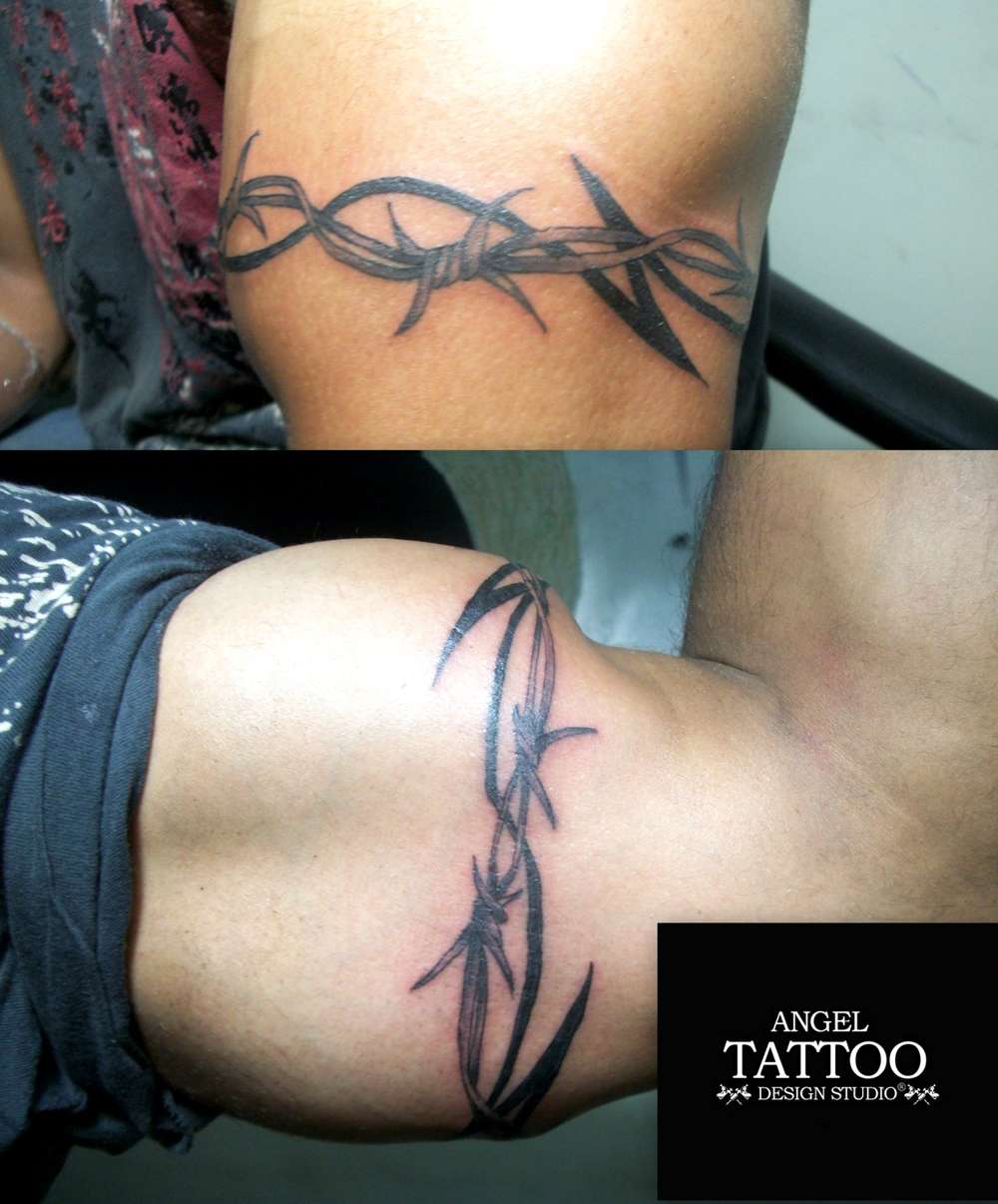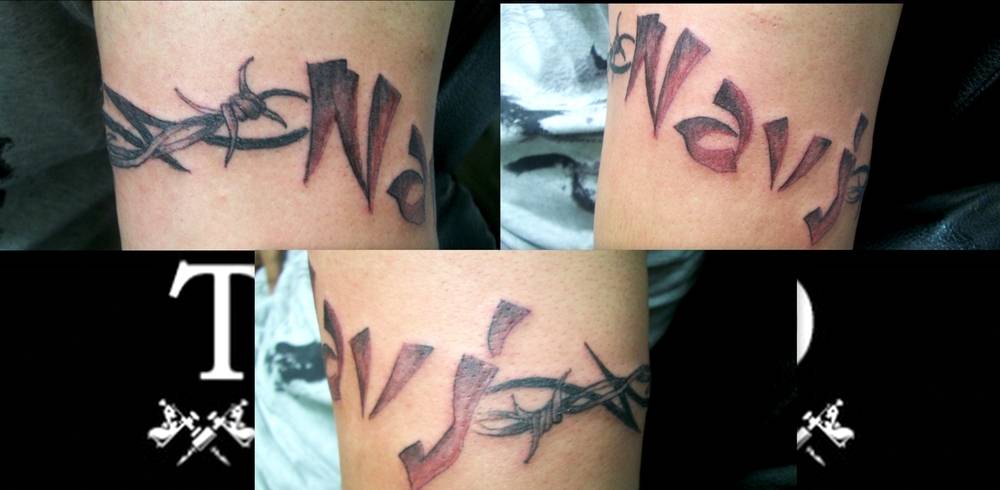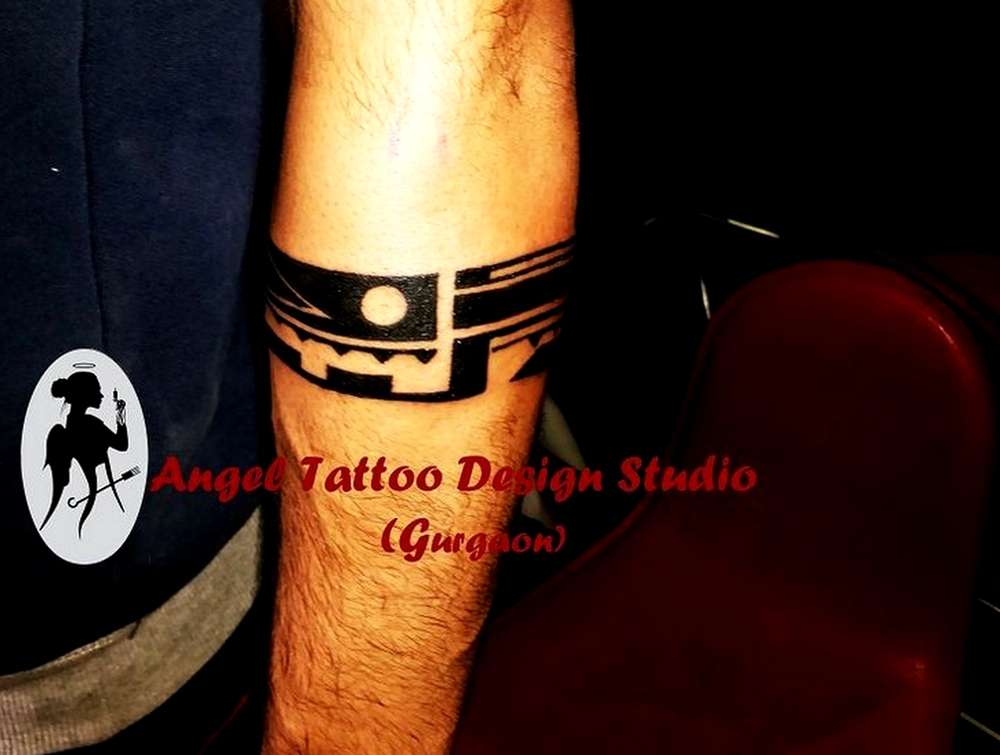 While selecting a design of armband, try to select an accurate stencil available in the collection. This is when you are selecting the design randomly. It you are liking design in the tattoo form, then it is suggested to approach the artist in advance and give him time to draw the design rather than making the stencil from picture of tattoo. You find tattoo stencil by searching on google - armband tattoo template. or search in the collection of tattoo studio. but if you cant find the exact tattoo template you can request the to make the same tattoo design for you and execute it into the tattoo.
Here is an example of tattoo made by our artist Satty where he made a pencil drawing of this design, showed it to the client, made some changes per discussion and then executed this tattoo.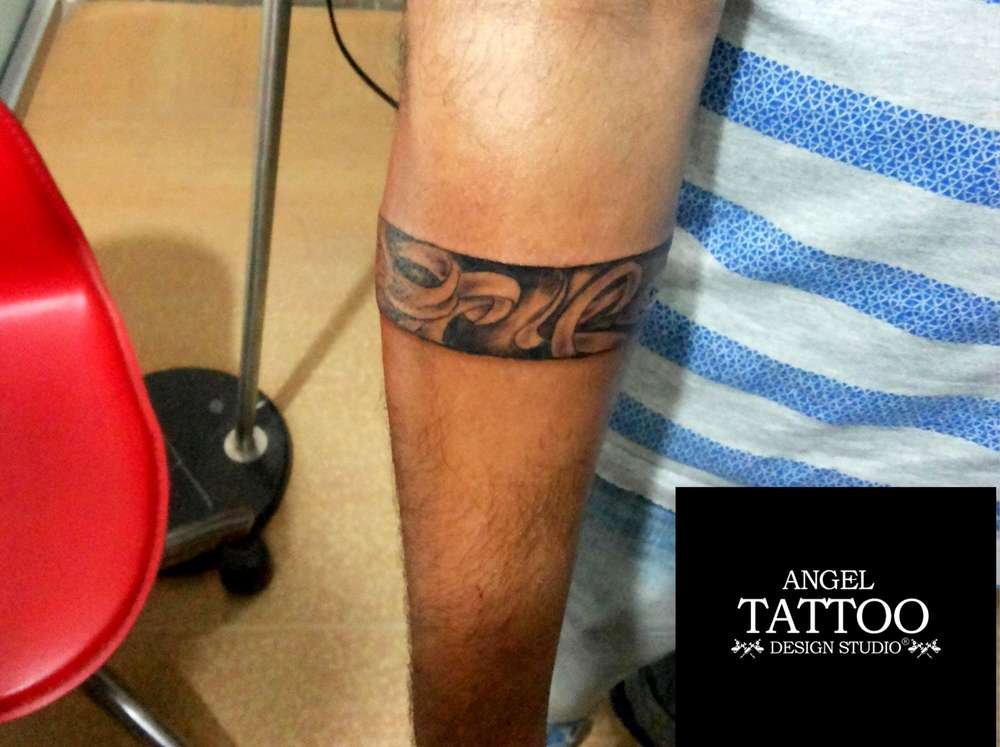 ---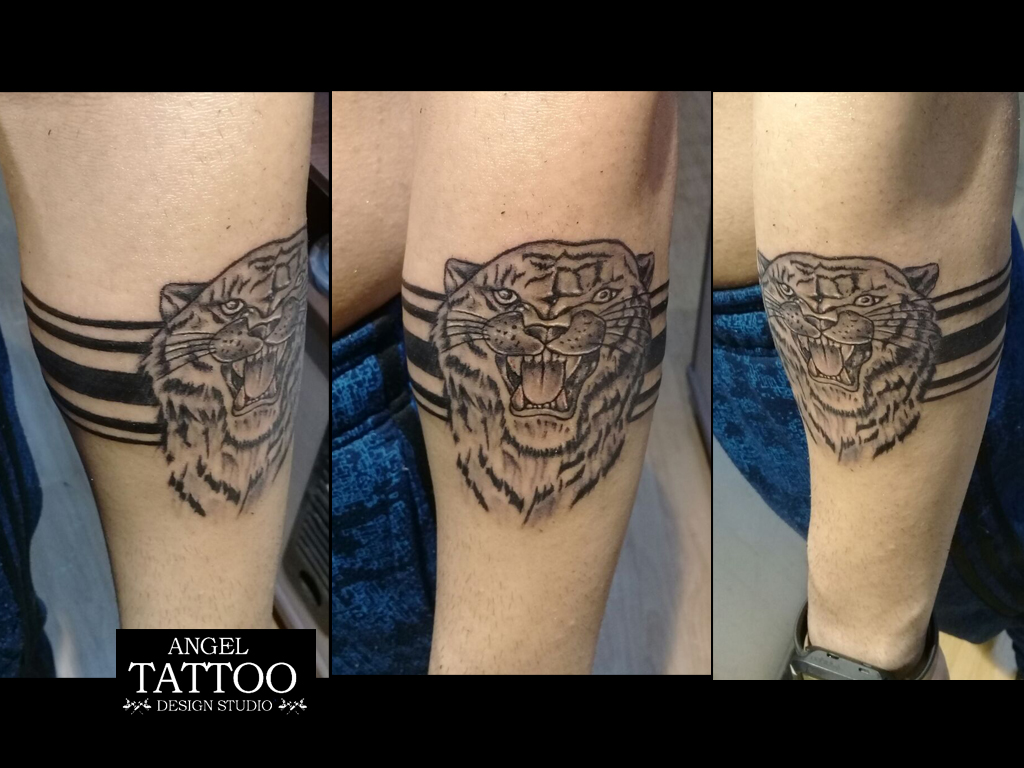 Our artist Satty did this armband tattoo recently, with angry tiger in the front side of armband and covering five black strips with different width all around the forearm.
---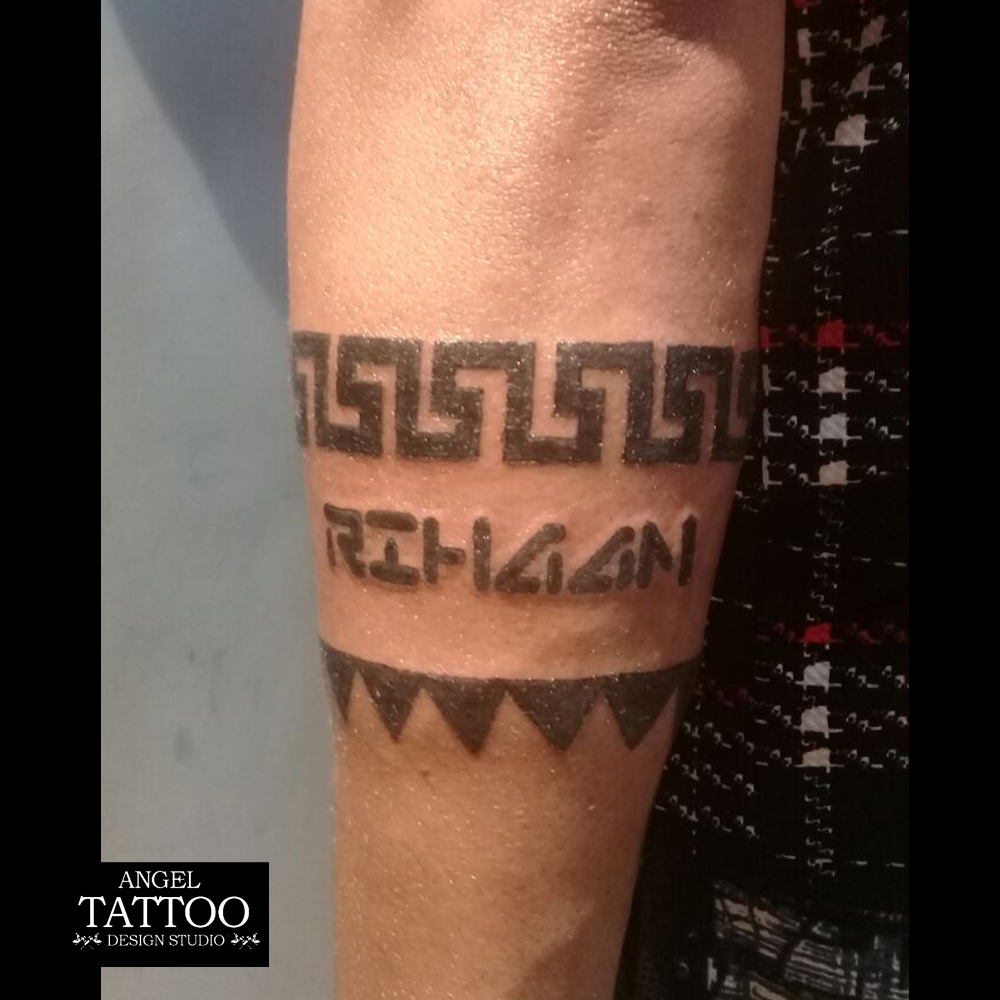 Cool arm band tattoo with black square lining filled upper side of band and in between the name of son and daughter in it. he also added two crowns with names. below down the tattoo there is a triangle shaped band all around the forearm.
---
Here are some armband design options made in sketch form as per our client's requirements :-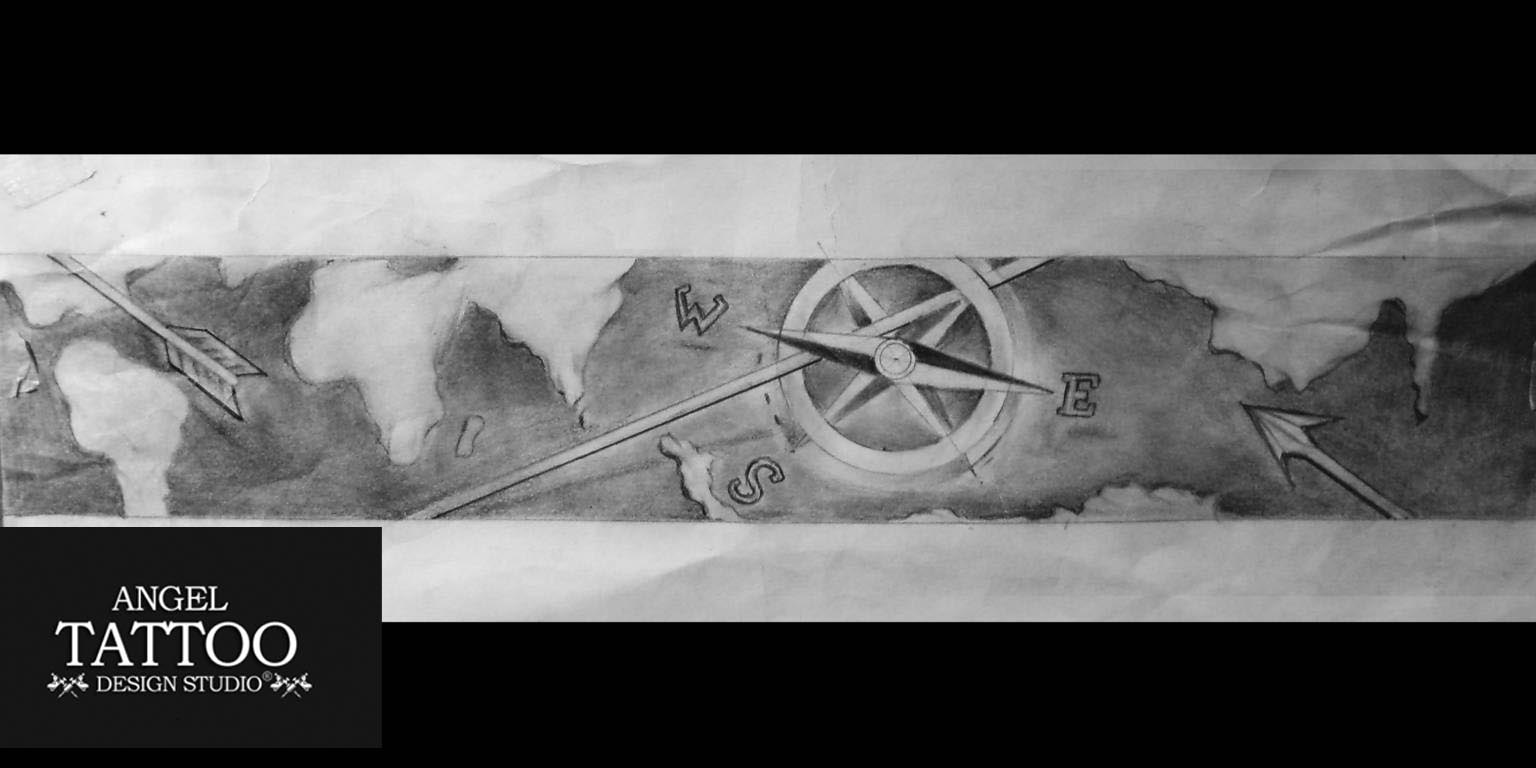 This client of us was looking for custom armband tattoo design where is showed his interest in tattoo with theme related to ocean and visiting all around the world through ocean. With his family had history of working in Indian Navy, this gave him reason to keep his armband tattoo with water theme. In this sketch, we made an option of armband with compass, and an arrow crossing over the glob.
---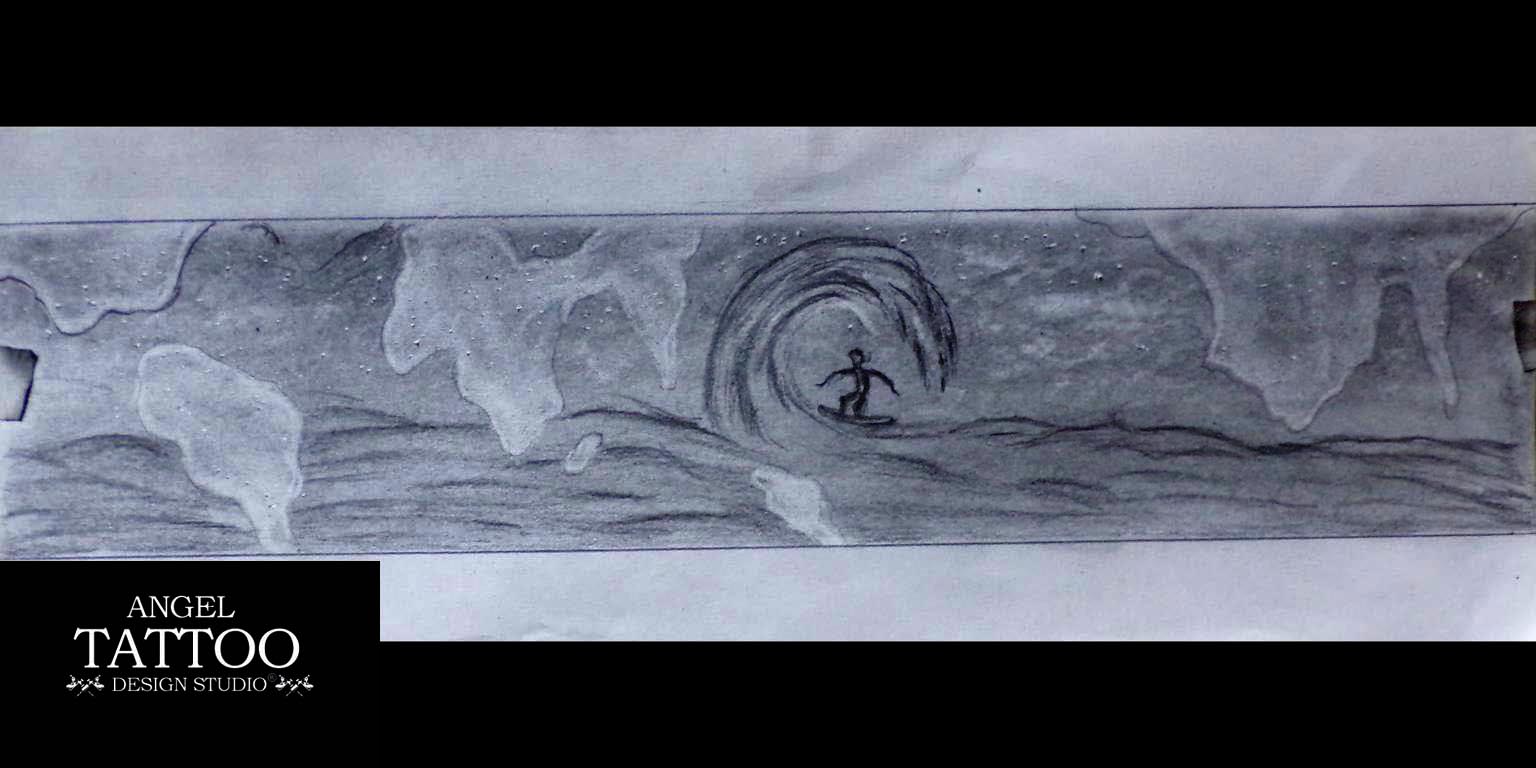 This is second out of three options to opt which represents leisure of enjoying of ocean waves and getting it tattooed in the form of a band on forearm.
---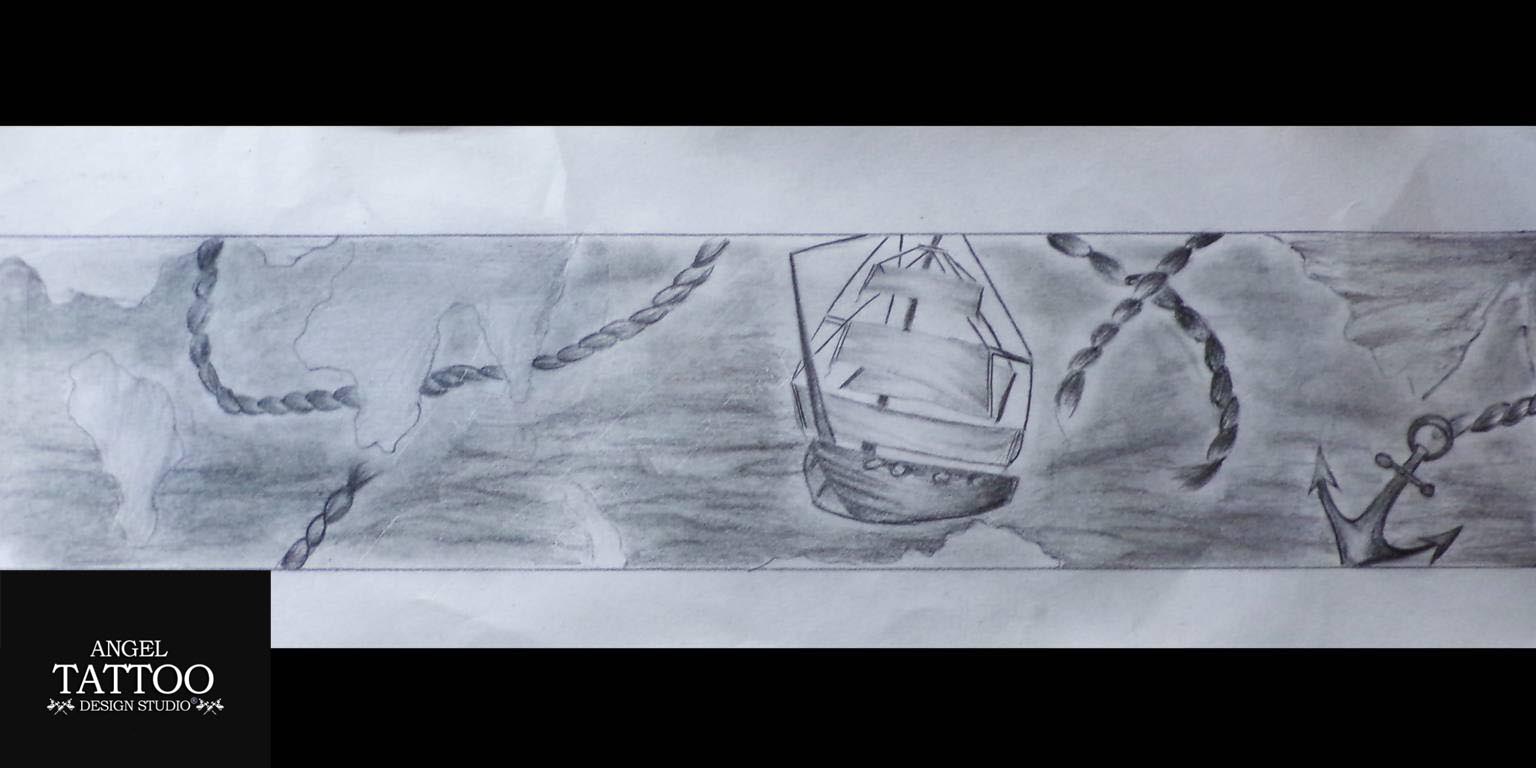 Third option where we replaced the compass with a ship and arrow with a rope from first option. So this is how we can work on options with some little changes when we sit with our client and discuss the thoughts and requirement.
---
"Sharing is caring", If you liked the blog, please share it on Facebook :

You can also Tweet this blog :

Share this blog with friends on Whatsapp :

You can also share this information on Google plus :

Please Leave feedback, review, story or suggestion :
--
*Google Search :- "armband tattoo, tattoo band, forearm band tattoo, wrist band tattoo, tribal armband tattoo, arm band tattoo, armband tattoo with name, celtic armband tattoo, best armband tattoo design ideas"