Angel Tattoo Design Studio - Main Branch Near IFFCO Chowk, Gurgaon.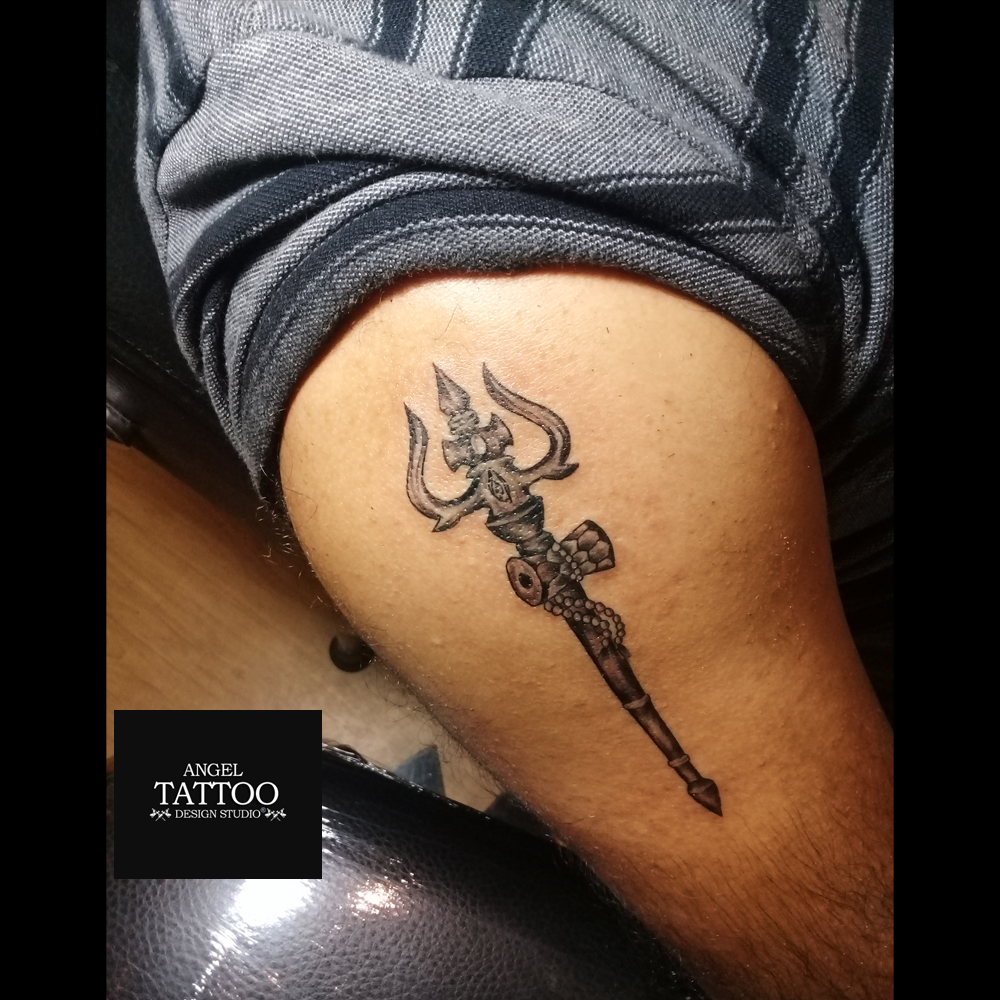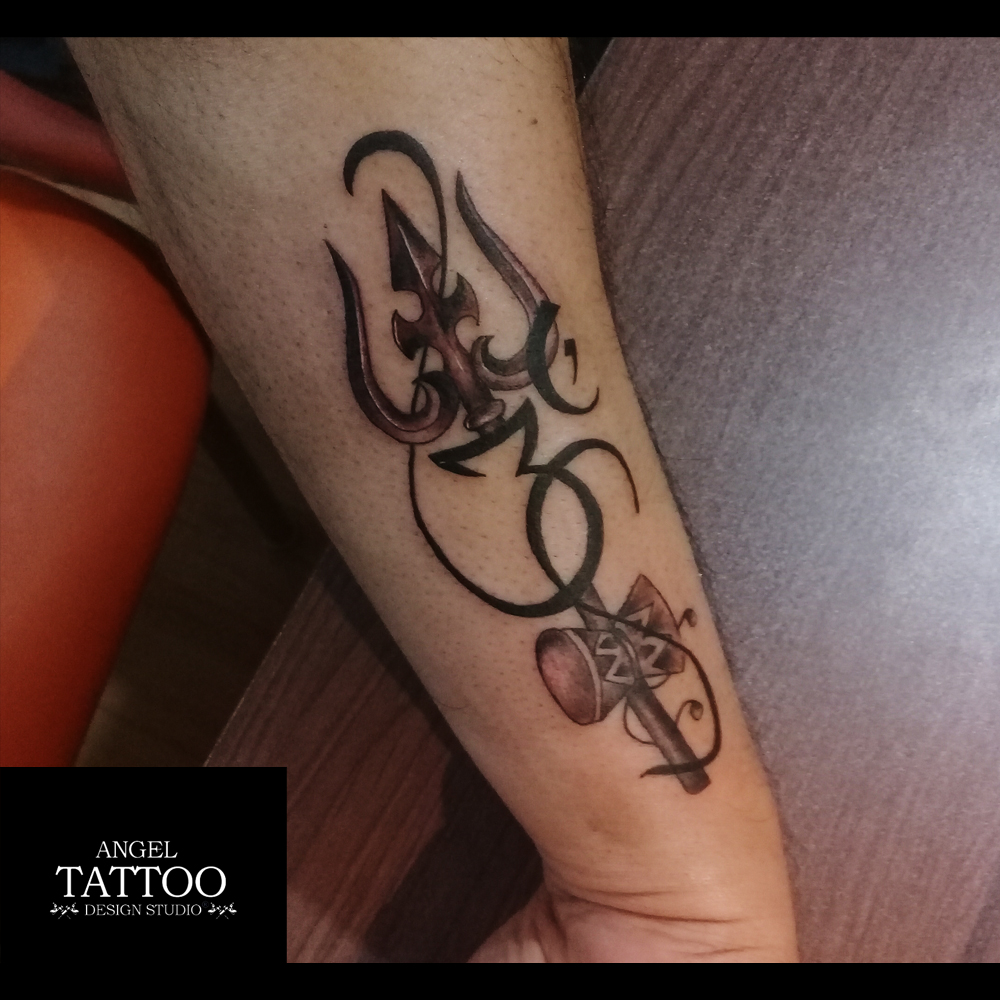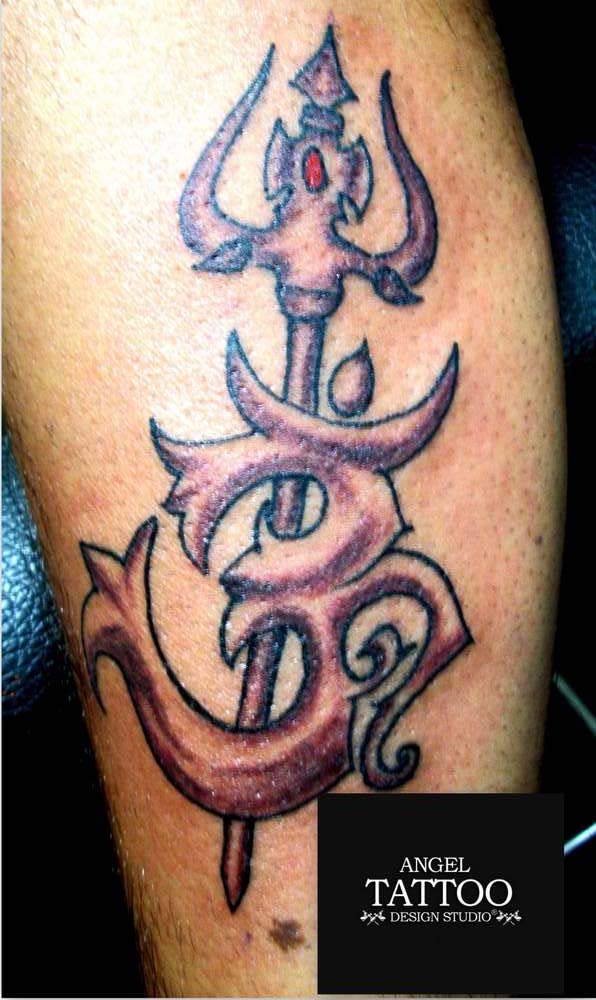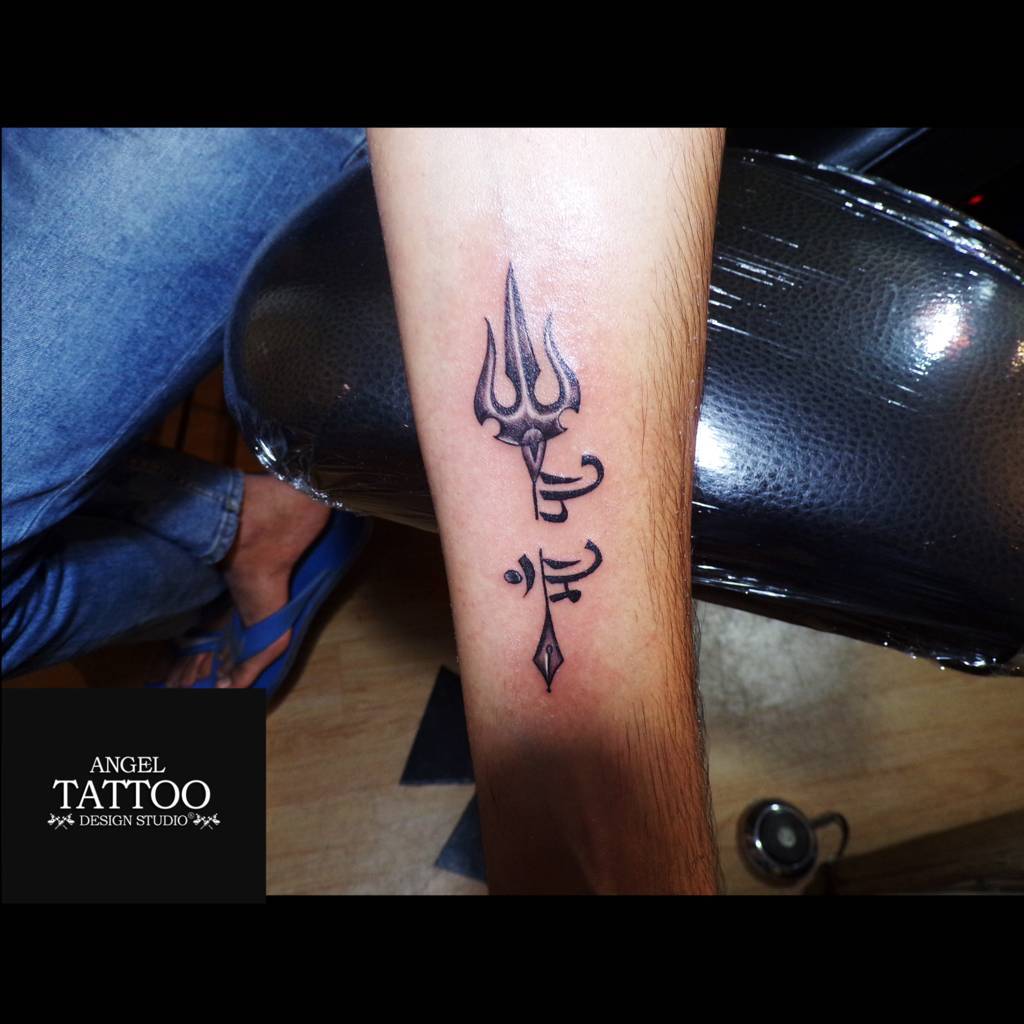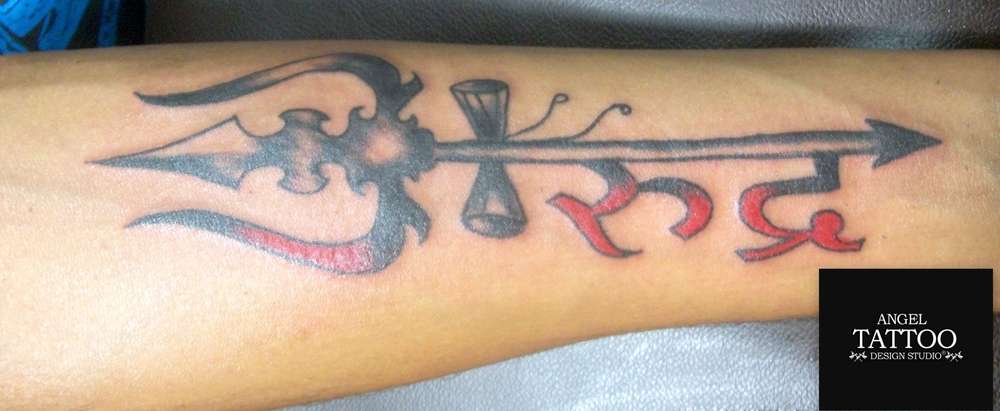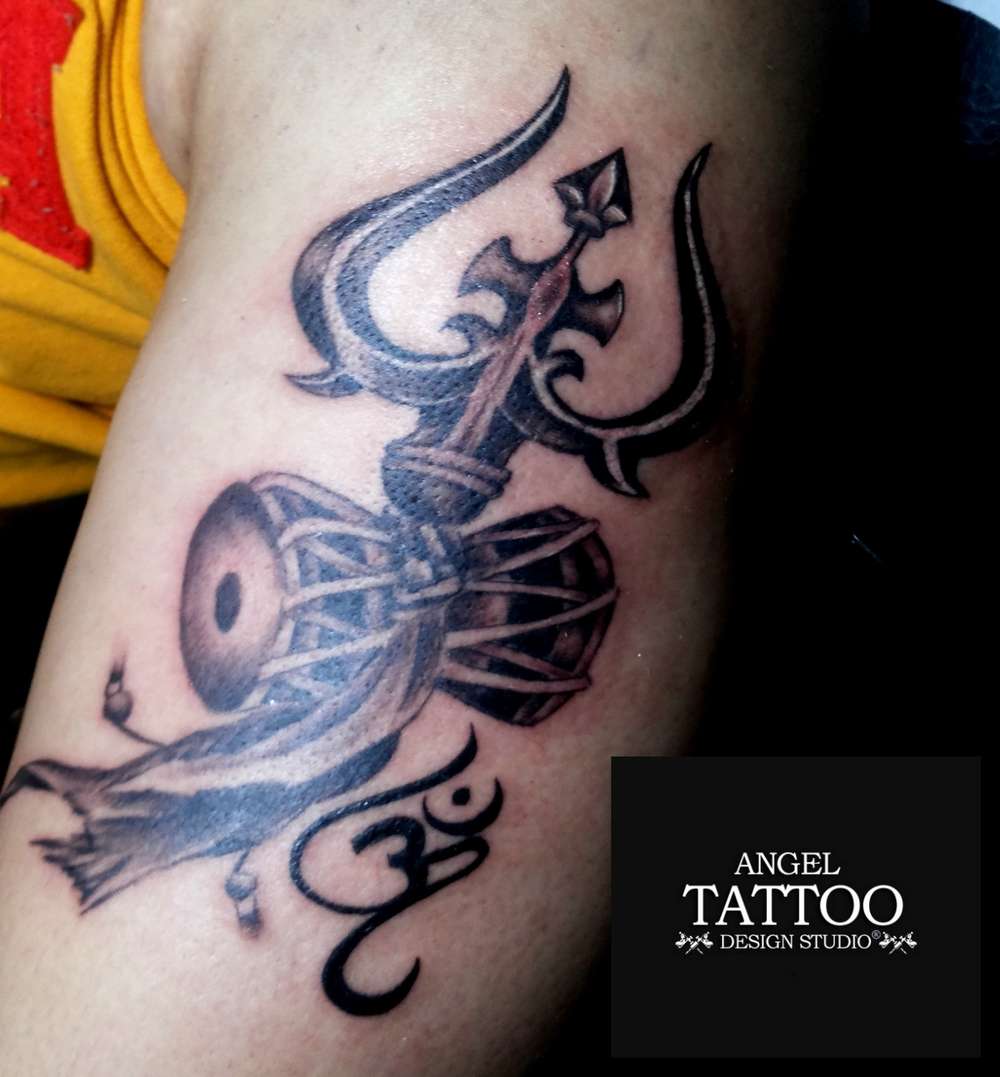 ---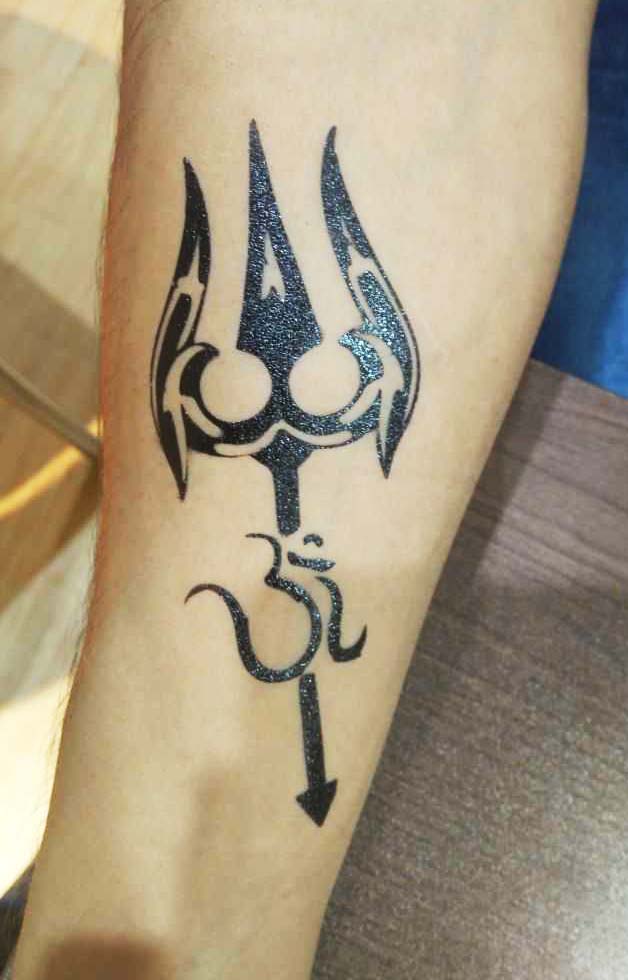 Trishul in Temporary Tattoo Design This is a Temporary Tattoo we have done this with the help of Air-Brush Facility . for stenciling we use our stencil cutting plotter which is special for cutting stencils for Tattoo. For more deatils on this tattoo your Visit Page TEMPORARY TATTOO DESIGNS.
---
About Trishul :-
Trishul is a word of Indian Language HINDI, which means Trident in English. It is Indian religious symbol of Hindus. It has a Three Headed Spear mounted on a staff like Stick. It is associated with Hindu Gods Lord Shiva, Ganesh, Shani & Mangal and Goddess Maa Durga, Maa Kali. It also represent its place in Human Body as it had Three Head as Ida, Pingala and Shushmana
Trident – In other believes it comes with Three Pronged Spear. It is used as Polyarm for Spear Fishing, Tridents also used as Weapon in Combat. Its is Used by Neptune God of Sea In Classic Mythology, Its is also Known as Dangpa in Korean Martial Arts as Weapon in 17th Century System
---
"Sharing is caring", If you liked the blog, please share it on Facebook :

You can also Tweet this blog :

Share this blog with friends on Whatsapp :

---
This blog is contributed by Tattoo Artist Satty
For Information about Tattoo Prices Vist :Tattoo Prices Page.
*Google Search :- "trishul tattoo, trident tattoo, best trishul tattoo, small trishul tattoos, temporary trishul tattoo, Maha mrityunjaya with trishul tattoo, om with trishul tattoo, tribal trishul tattoo, trishul tattoo, trishul tattoo designs, trishul with lord shiva tattoo, trident, om trishul tattoo, trishul with colors tattoo, black trishul tattoo, best trishul tattoo designs"