Angel Tattoo Design Studio - Main Branch Near IFFCO Chowk, Gurgaon.
How to be a Professional Tattoo Artist ? - There are many ways of learning in most of field like :- Practicing, by watching videos, reading articles, asking questions or self training but in the case of Tattoos, you need some some professional guidance because it's not just Art it is a Technique of fill ink in a human body for permanently.
About Professional Tattoo Training :-
To get knowledge about Equipment :-
This is the Prior Lessons while learning tattoos that you have knowledge about every equipment while making tattoos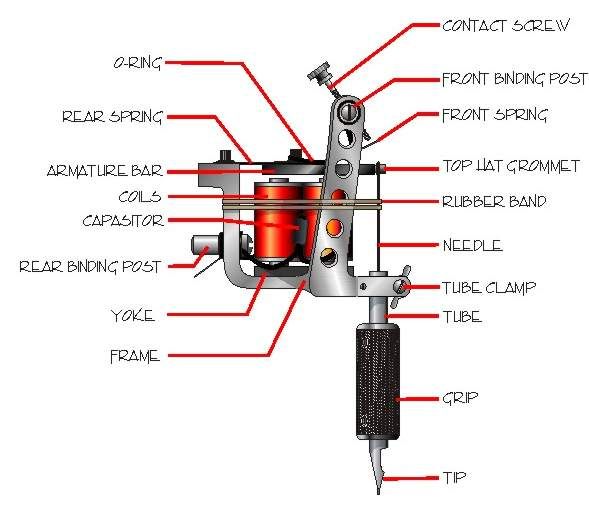 Tattoo Machine
Tattoo Machine is the Prime equipment for Tattooing it consists grip, tip, needle, rubber band, electric coils and power source while making tattoos.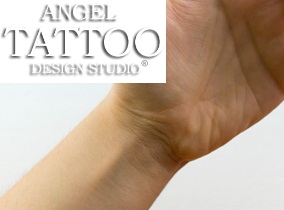 Knowledge about Skins :-
While tattooing, you inject ink directly into the skin. so, you should know in which layer of the skin you should inject ink. There are also some specific parts of our body where you shouldn't do tattoos like :- Finger, palm hand, foot , elbow etc. there are some reasons why not to do tattoos on finger but the most logical reason is that tattoos on finger got fade earlier.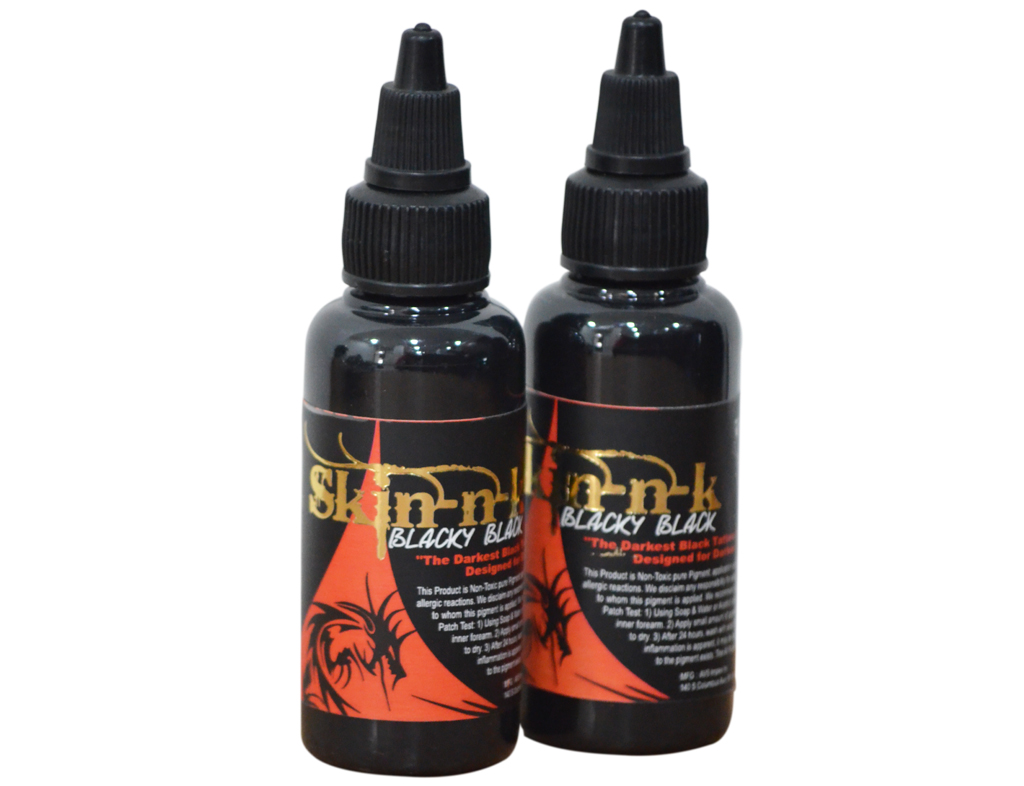 Tattoo Inks :-
Tattoo inks are combination of pigment. Tattoo inks are evolved in many years in the process of pigmentation. There are many types of tattoo inks available in the international market and local market for tattoos as well. so, you need to know which ink should be used on which kind of skin.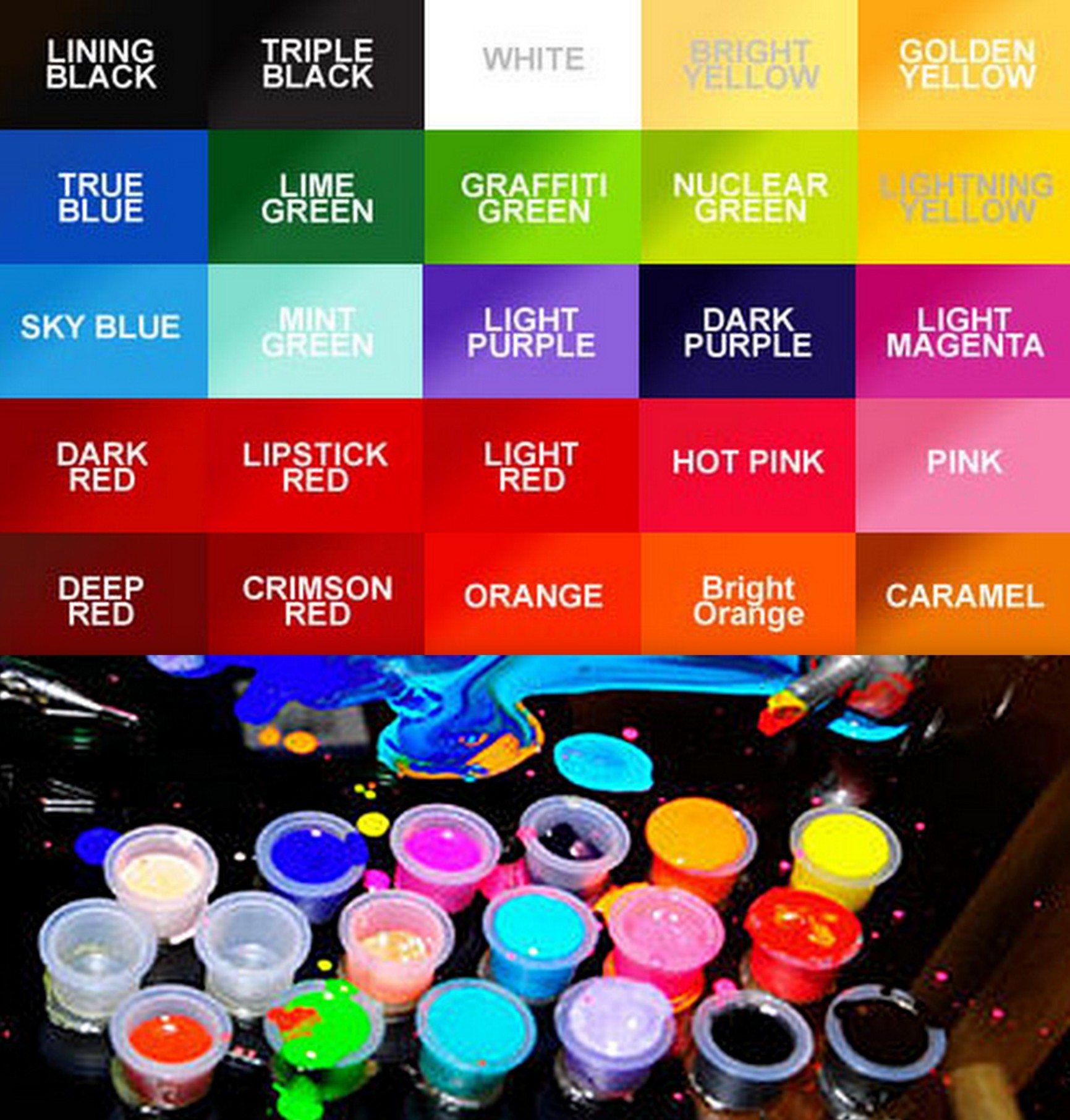 Color Tattoos and Color Inks :-
Adding ink to the body is just a first step in tattoo making. To be professional tattoo artist you should know how to fill colors in a tattoo. and without knowing working method of colored tattoo you can't do colorful tattoos. Specially in India, we have different kind of skin structure. so, it is very important to learn about colored inks if you want to do Tattoos in India.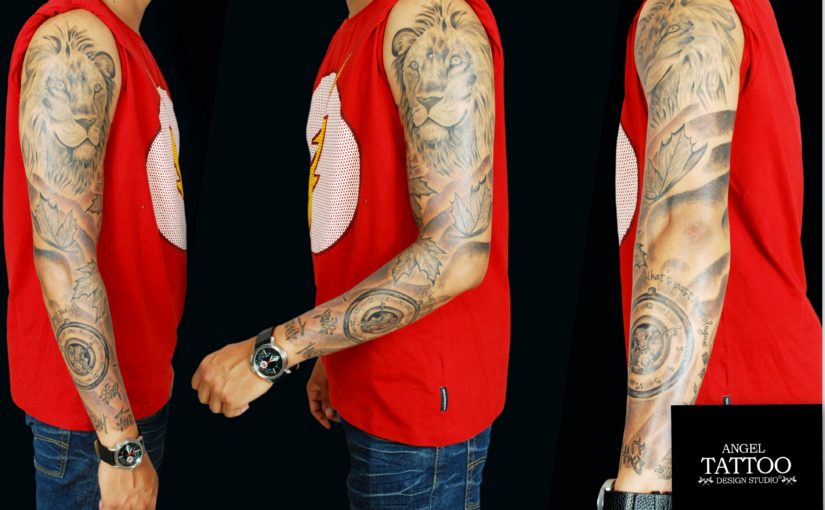 Tattoo in "Sittings" or Big sized Tattoos :-
When you are doing Black Tattoos and colorful tattoos. you will start getting big size tattoos like – Full sleeve tattoo, full back tattoo, thigh tattoo, armband tattoos, Shading and Portrait tattoo etc. To do this kind of tattoos you need to know the proper working of tattoo healing and work process re-working and lining and shading.
Guide - Tattoo Aftercare
Tattoo AfterCare :- Tattoo can be made on different kind of skins and every skin has a different healing process. so, you have to guide, those who got tattoo from you according their skin structure. In Tattoo Aftercare you will guide them about Tattoo Healing, Tattoo Products, and Precautions. you can visit our Tattoo Aftercare page on our Official Website www.tattooinindia.com/tattoo-after-care to know information about tattoo after care.
There are some Other Basic points to know if want become successful tattoo Artist, which you can learn only from Professional Tattoo Artist :-
Re-Inking in old or fresh Tattoos
Different type Shading techniques
Tattoo related Arts – Pencil Shading, Sketching, Painting
Other Necessary Equipments.
--
*Google Search :- "learn tattoos, tattoo school, tattoo school in india, tattoo training in india, imporatance of professional tattoo training, tattoo learning school, tattoo making classes, tattoo equipments, learn color tattoos, tattoo skin and ink"