Angel Tattoo Design Studio - Main Branch Near IFFCO Chowk, Gurgaon.
Tattoo is an Ancient Art Form, and now tattoo is like status symbol. people are getting tattoo of custom designs like zodiac signs, tribal, infinity, compass, letters, religious, colored, 3d, Animal, Skull, Angel, Arm Band, Parents Name, Portrait, Birds, Crown and Many More or Simply, you Cant Categories Tattoo Designs when the word custom tattoos came in.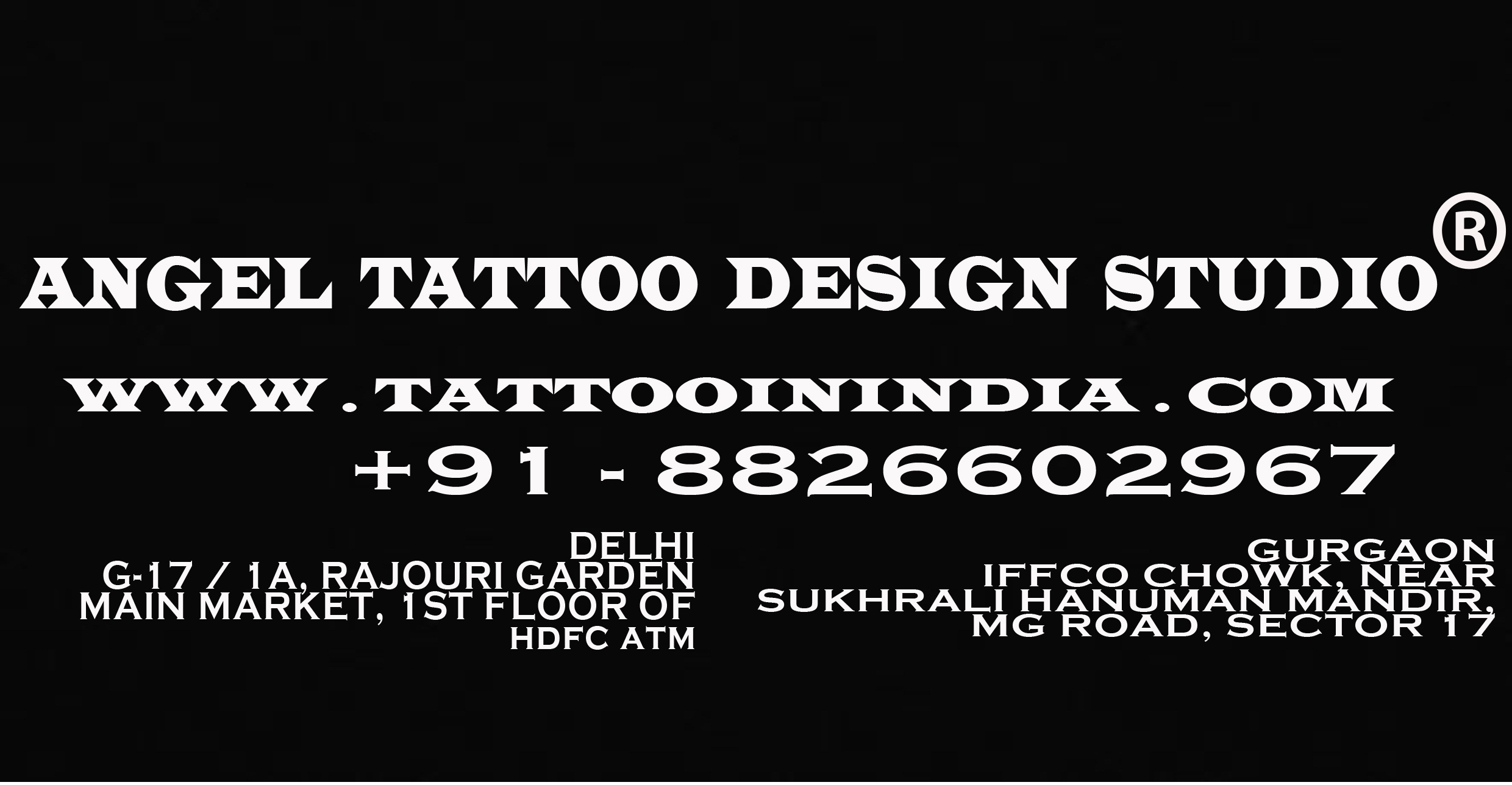 Now, we are coming on the topic of TATTOO APPOINTMENT.
Taking time for go to go the shop is NOT called an Appointment. it is just your a time that you expected at the time in shop. Tattoo Appointment is much more just taking a time visit that place.Appointment is an arrangement of getting some business done with specific person at specific place.
Suppose you entered in tattoo studio and see there are too many people around the guy at reception and you have wait for 1-2 hours to just finalize your design. and after your design and price confirmed then you wait for another 2 hours to getting a tattoo. this may affect your time table for that day.
Proper way for Tattoo Appointment :- If you have spare time, Make a call to Tattoo Studio an settle down time with the guy at reception for your tattoo design and price. if your time confirm, then reach the studio at confirmed time. don't go too early or too late because this affect punctuality. after reaching studio simply show your design (if you have) to the guy at reception or ask him to show some design according to your choice, when the design selection is done he will ask you for the size of your tattoo. IMP Size is very important while getting tattoo your body and Price also came according to the square inch of tattoo size. after finalizing your size and price ask for Tattoo Artist, if the tattoo artist then the most probable chances are your will be done today. If Not, now take Appointment for Tattoo Artist and Submit some Token Money and choose your time for Tattoo. so that Tattoo Artist will be able Tattoo You at your Time. Appointment without token money will not confirm your Tattoo.
If you don't spare time :- Make a call to the Tattoo Studio ask them, Is Tattoo Artist Have time tattoo you at that time ? if they say yes, then don't waste time just to them confirm your design and price and start your tattoo as soon as possible. Note – you have to go to studio exact at time you have confirmed with them.
Feel Free, Follow the Process, this will surely help you to get a Tattoo Appointment. please be co-operative with staff of the studio.This Process is successfully being followed at Angel Tattoo Design Studio. Please visit --Main-Page-- for more info about tattoo
--
*Google Search :- tattoo appointment, tattoo procedure, permanent tattoo in india, tattoo Design Selection, appoint tattoo artist, proper way for Tattoo Appointment