Angel Tattoo Design Studio - Main Branch Near IFFCO Chowk, Gurgaon.
Small & Trending Tattoos in Tattoo Studio in Gurgaon :- we made number of tattoos every week. same as that we have made many tattoos this week also. there is some of our recent work you can see, what is trending and which kind tattoos people are getting nowadays :-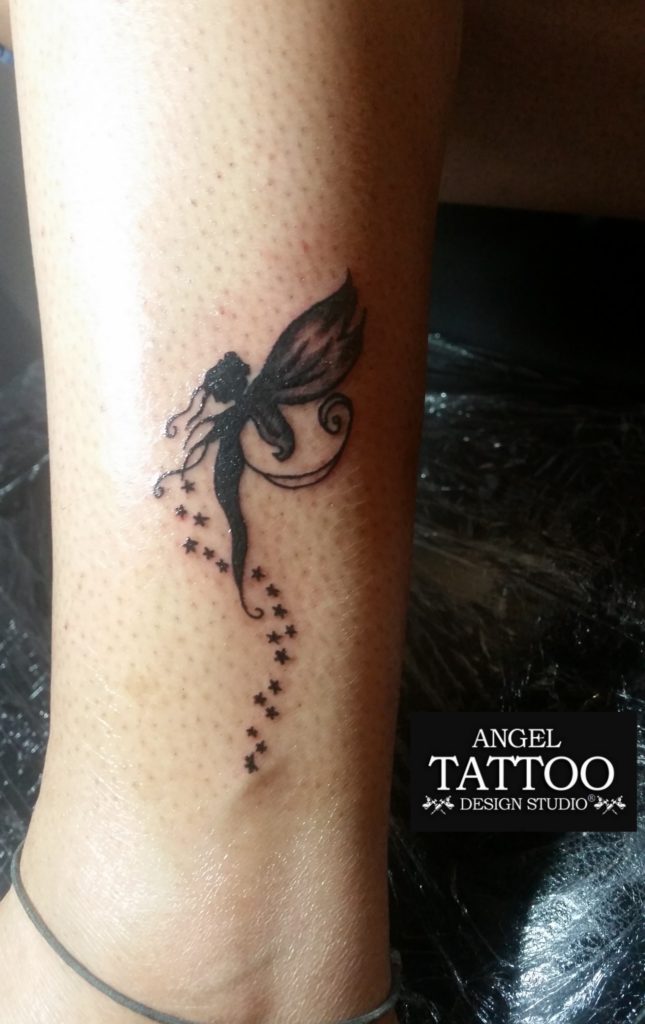 Angel Tattoo Design on Ankle
Most of the girls come in our studio ask to designer "What's the trending tattoo design" . as the conversation continues on the tattoo design they select a design and then they start thinking about placement of the tattoo. There are specific placements for the specific tattoo design like – if you have selected Angel Tattoo Design and it is Small Tattoo Than should place it on your ankle because we have many angel tattoos on ankle.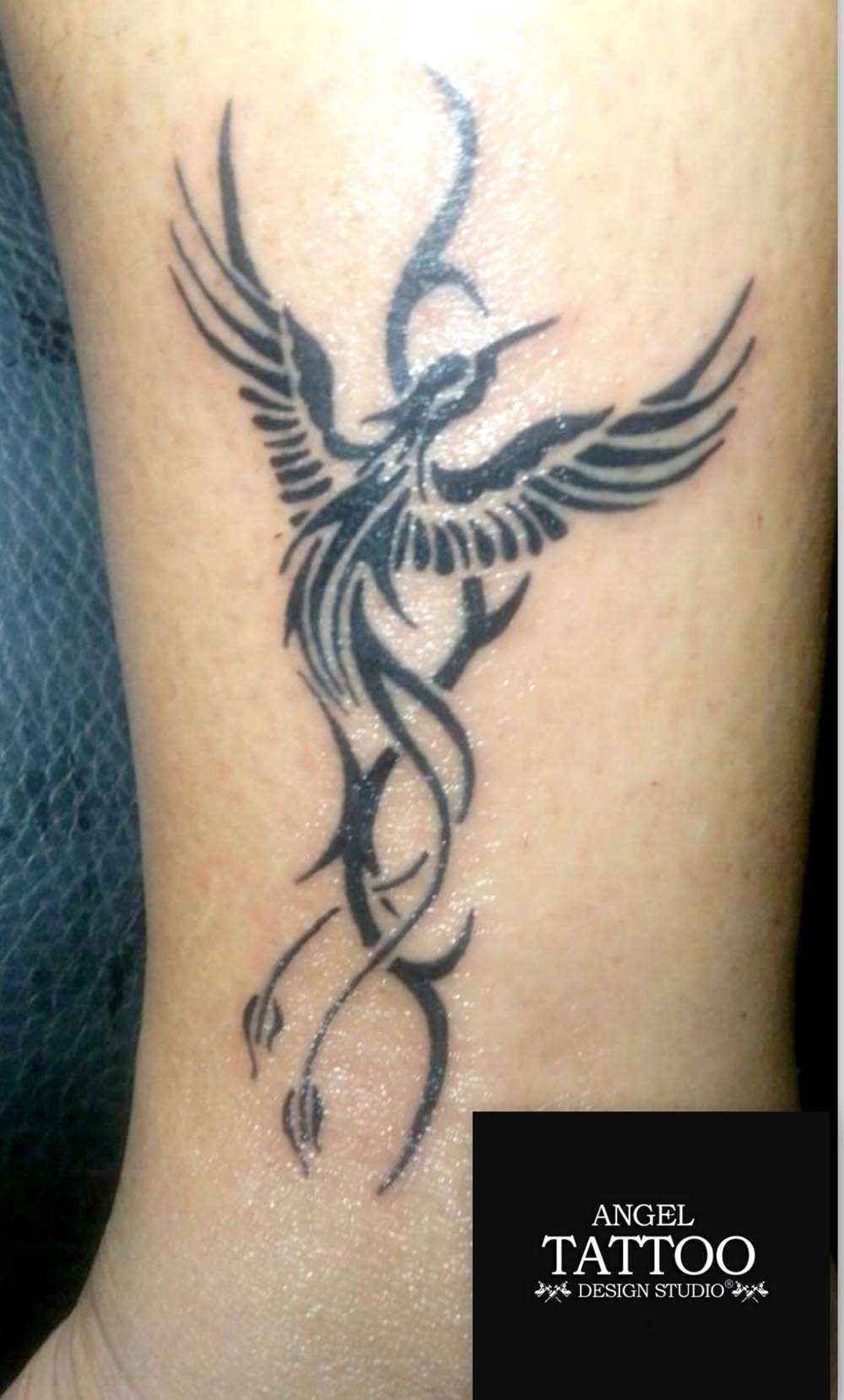 Phoenix Tattoo Design on Ankle
When you going to get a your first tattoo and also have tattoo design with you but you don't know it looks after inked on my skin than you have to clear your doubts with the Tattoo Artist – "That is it good design for me and in which size you tattoo design should look good".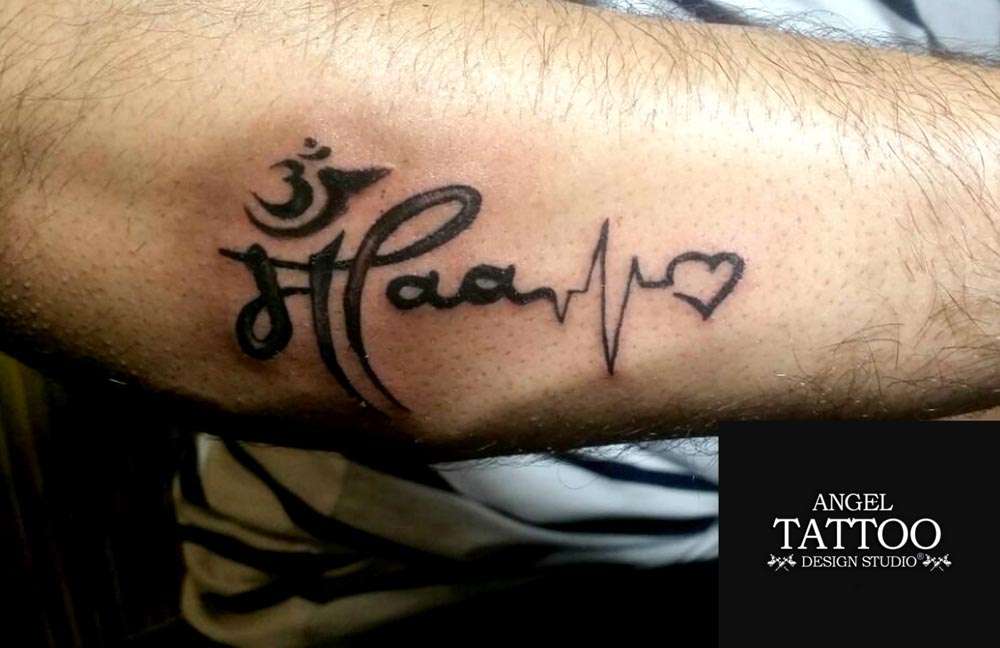 Maa Paa Tattoo design with Heart beat
Getting a Permanent Tattoo in name of Parents is always in trend. Maa paa Tattoo with heart beat and heart is very popular in some regions in india, specially delhi and gurgaon. We recently many tattoos maa and maa paa designs. youngsters are getting maa tattoo to show love to their mothers.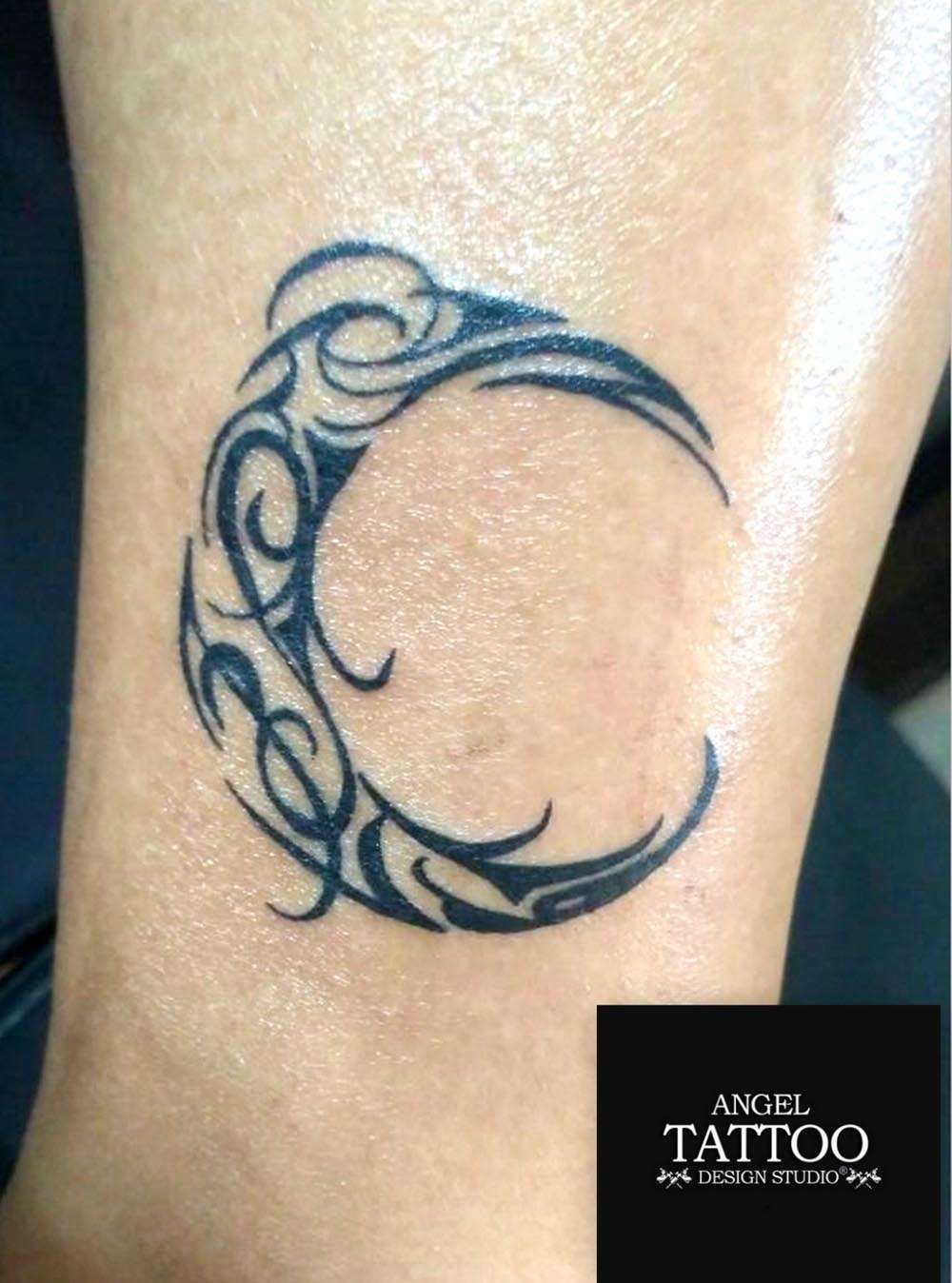 Tribal Moon Tattoo for Ankle
Another cool Tattoo on ankle that we done recently in our tattoo studio in gurgaon. This is tribal moon tattoo. This is crescent moon tattoo design and as we know moon denotes the cycle of birth and fertility.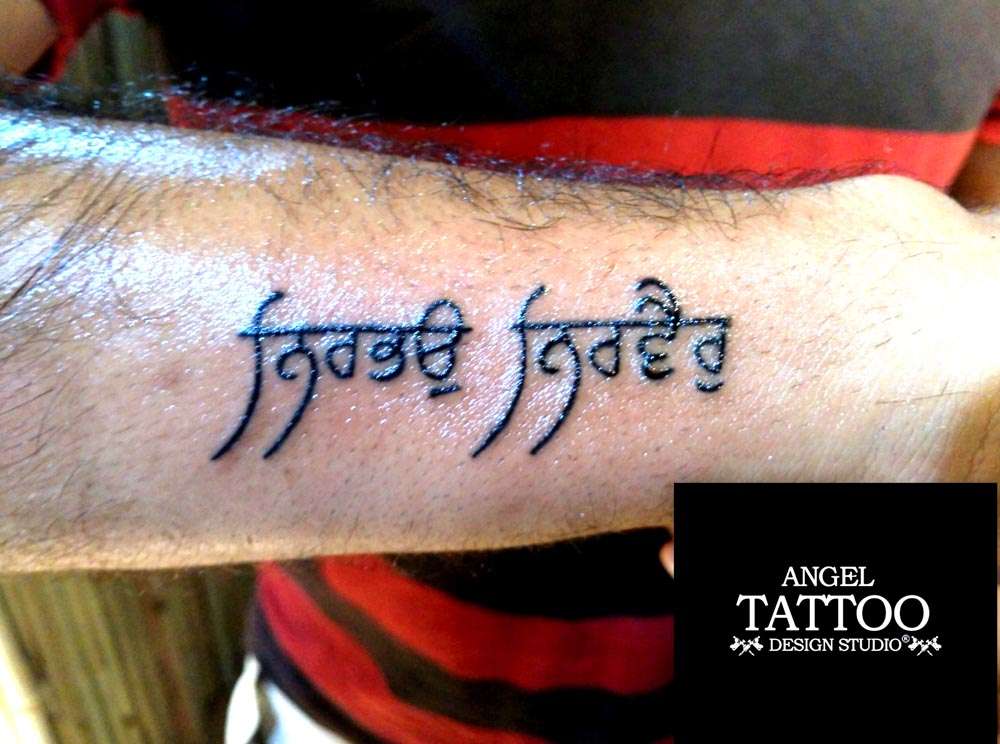 Nirbhau Nirvair Tattoo Design
Regional Language – This is a Nirbhau – Nirvair Tattoo we have recently it is written in Gurmukhi Script ( Punjabi ) The Meaning Nirbhau Nirvair Tattoo is – Fearless and All-Loving ( without hate ).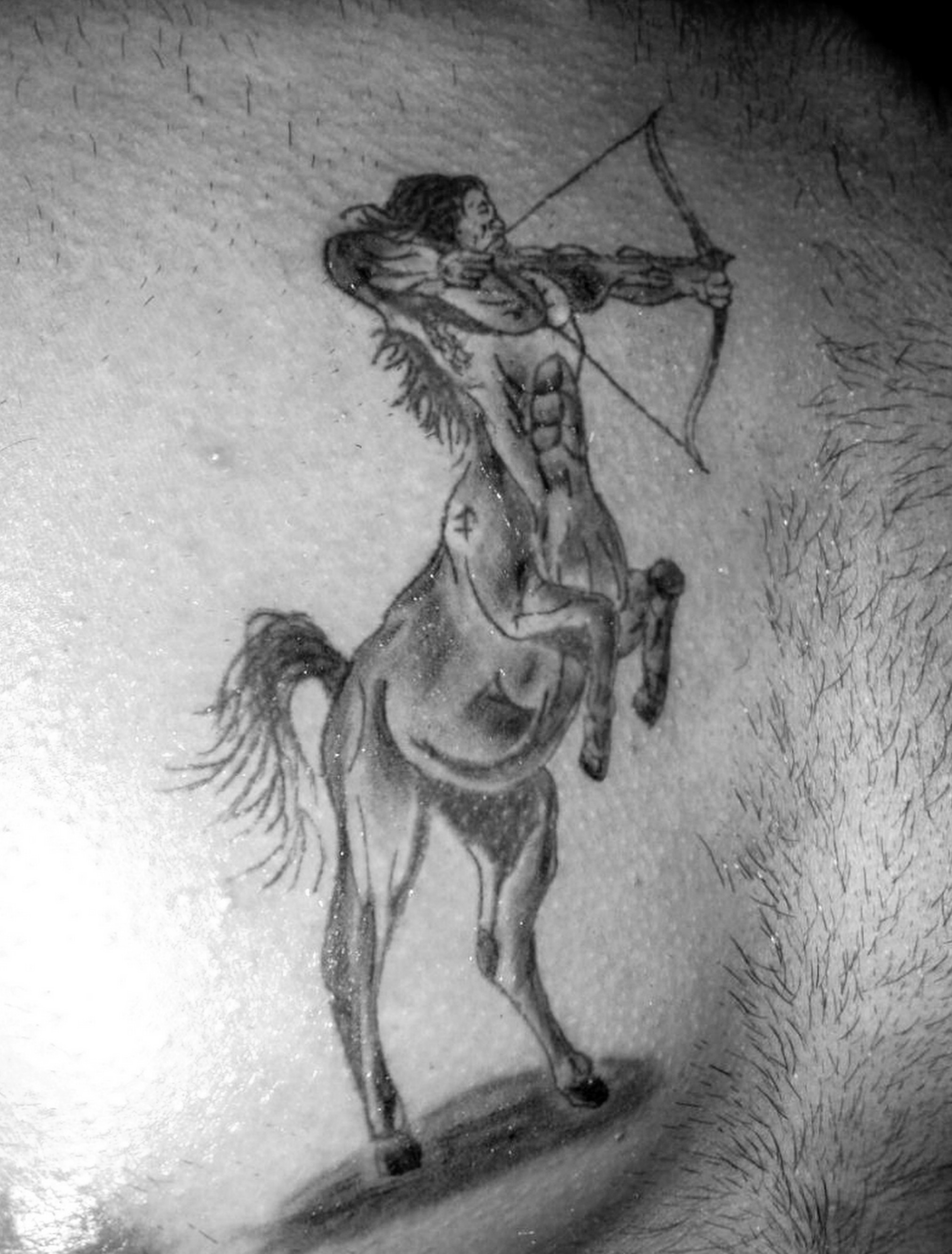 Sagittarius Tattoo design -Zodiac
Sagittarius is a sign of zodiac, people who born between 22 November to December 21 are Sagittarius. Our Tattoo Artist – Shaan did this Tattoo under his training at our tattoo studio in gurgaon.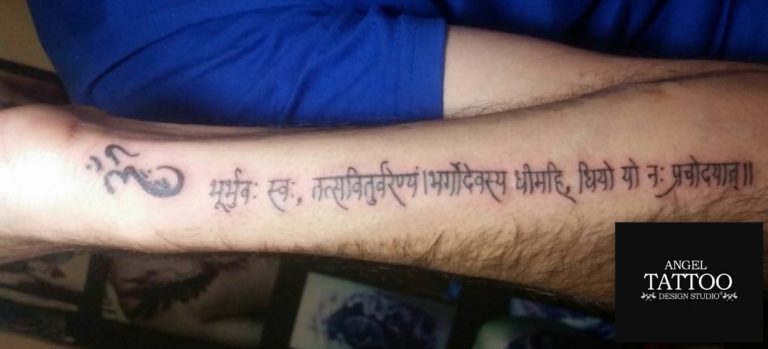 Mantra Tattoo Design – Gayatri Mantra Tattoo
There is Gayatri Mantra Tattoo done in our tattoo studio in gurgaon recently. This tattoo is done Dipansh he is getting tattoos from us from last 7 years. He is friend of Our Tattoo Artist – Satty. He is having Om Tattoo his side wrist and he wants to extend that tattoo with Mantra. so, This is the outcome you can see in this tattoo picture.
Name Tattoo Designs:-
To know more about Tattoo and Tattoo Equipment Please Visit www.tattooinindia.com for more information. Click the link provided below to know more about Tattoo and Tattoo Related Stuffs
--
*Google Search :- zodiac tattoo design, horoscope tattoo design, sun shine tattoo design, aquarious tattoo design, aries tattoo design, cancer zodiac tattoo design, capricorn tattoo design, gemini tattoo design, leo tattoo design, libra tattoo design, pisces tattoo design, saggittarious tattoo design, scorpio tattoo design, taurus tattoo design, virgo tattoo design, zodiac sign tattoo designs