Angel Tattoo Design Studio - Main Branch Near IFFCO Chowk, Gurgaon.
Tattoo Materials:- As the technology of material science and medical equipment is increases, the tattoo products and materials also evolved in past few years, now that we have achieved that level of technology where – get a permanent tattoo without pain, permanent tattoo removal in possible and all processes comes with harmless method.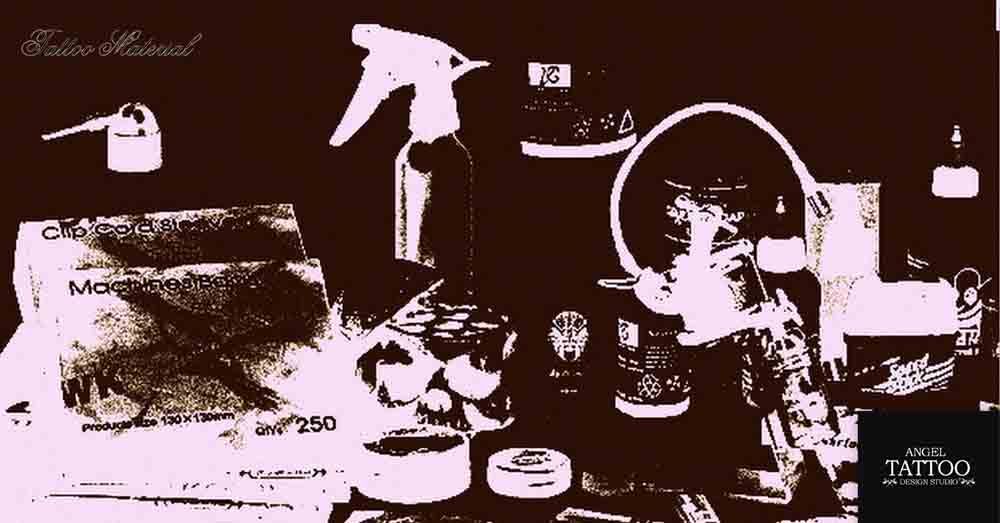 Now, lets gat back to the topic of tattoo material/product/equipment. So, First and most important for a tattoo is Tattoo INK.
Tattoo INKs :-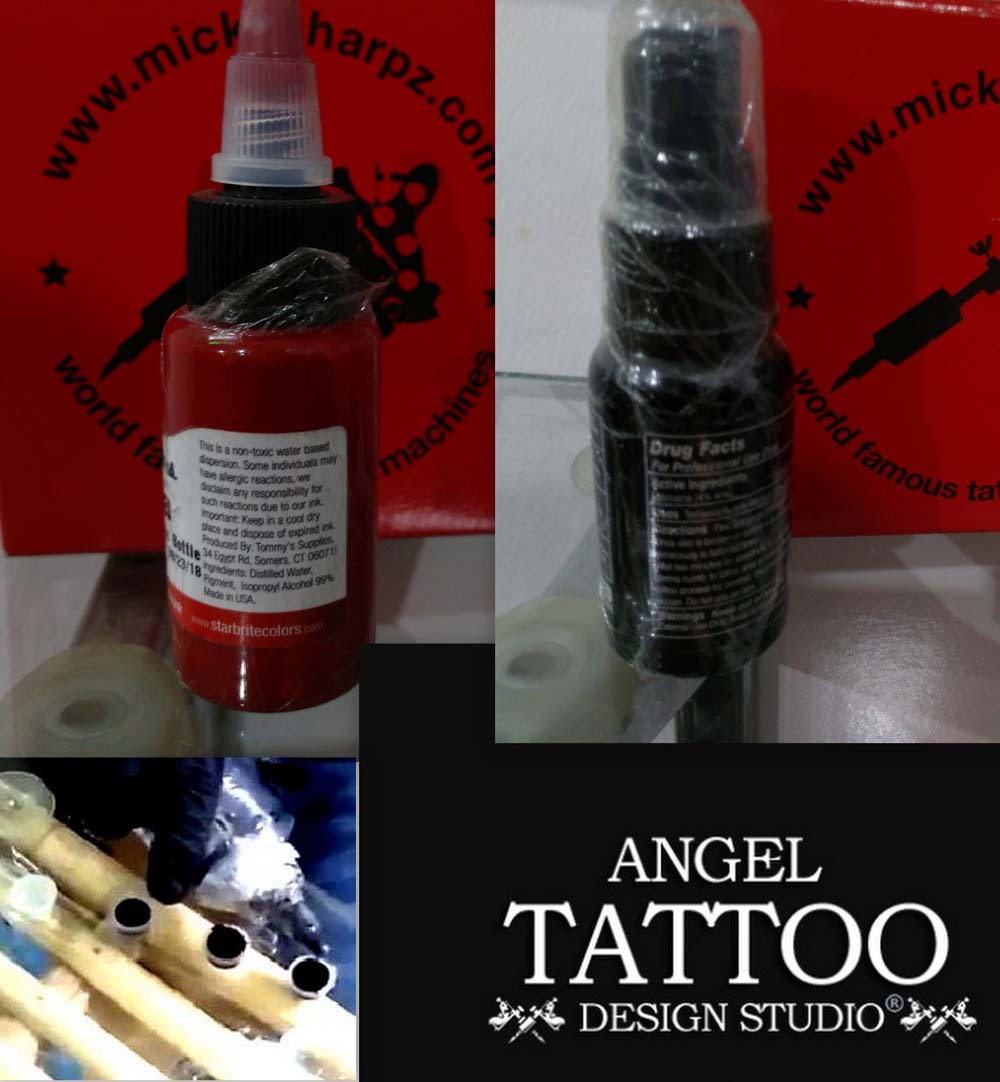 That's Obvious to get a permanent tattoo you need best quality permanent tattoo ink. tattoo inks are available in wide range of colors, at Angel Tattoo Design Studio – tattoo shop in gurgaon, we purchased pre-dispersed sterilized NON TOXIC inks. you should check toxic and sterilized quality and expiry date before buying an permanent ink.
Tattoo Machines :-
This is an normal Permanent Tattooing Machine. these machine use electromagnetic coils to move needle up and down that pushes ink into the skin. this tattoo machine contains Sterilized Needle, Disposable Tip for Needle, Electric Motor, Tube system, Grip, Rubber Band, Spring. after combining with machines body, the machine is ready for tattooing, outline, shading, filling etc. Most of the above parts come with the machine Inbuilt, Then you need to add Sterilized Needle & Disposable Tip to connect it with Grip and passing needle through hole and tip, make your tattoo machine complete
Tattoo Needle - Pre-sterilized :-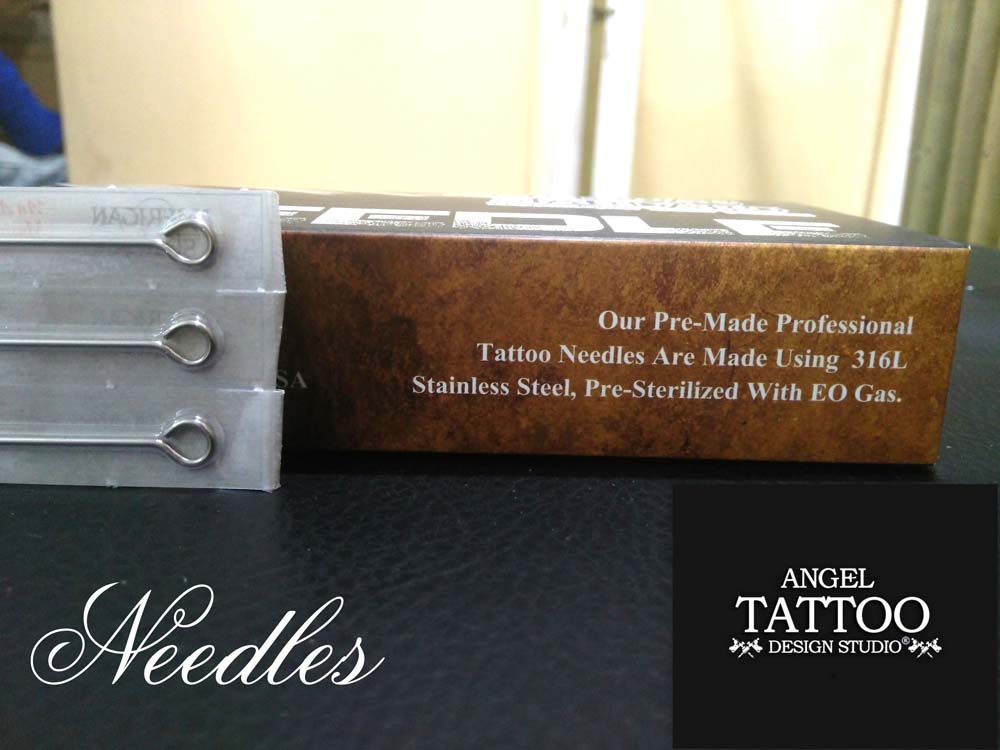 We are using Pre-Made Professional Tattoo Needles are Made of 316L Stainless Steel. which is Pre-Sterilized with EO Gas. you must check sterilized quality and expiry date before buying needles because needles are the only thing which pushes ink in our body. we import pre-sterilized needle from U.S.A. according to our quality standards. Most of the proffesional tattoo artist in india uses the same.
Tattoo Stencil Solution/Gell :-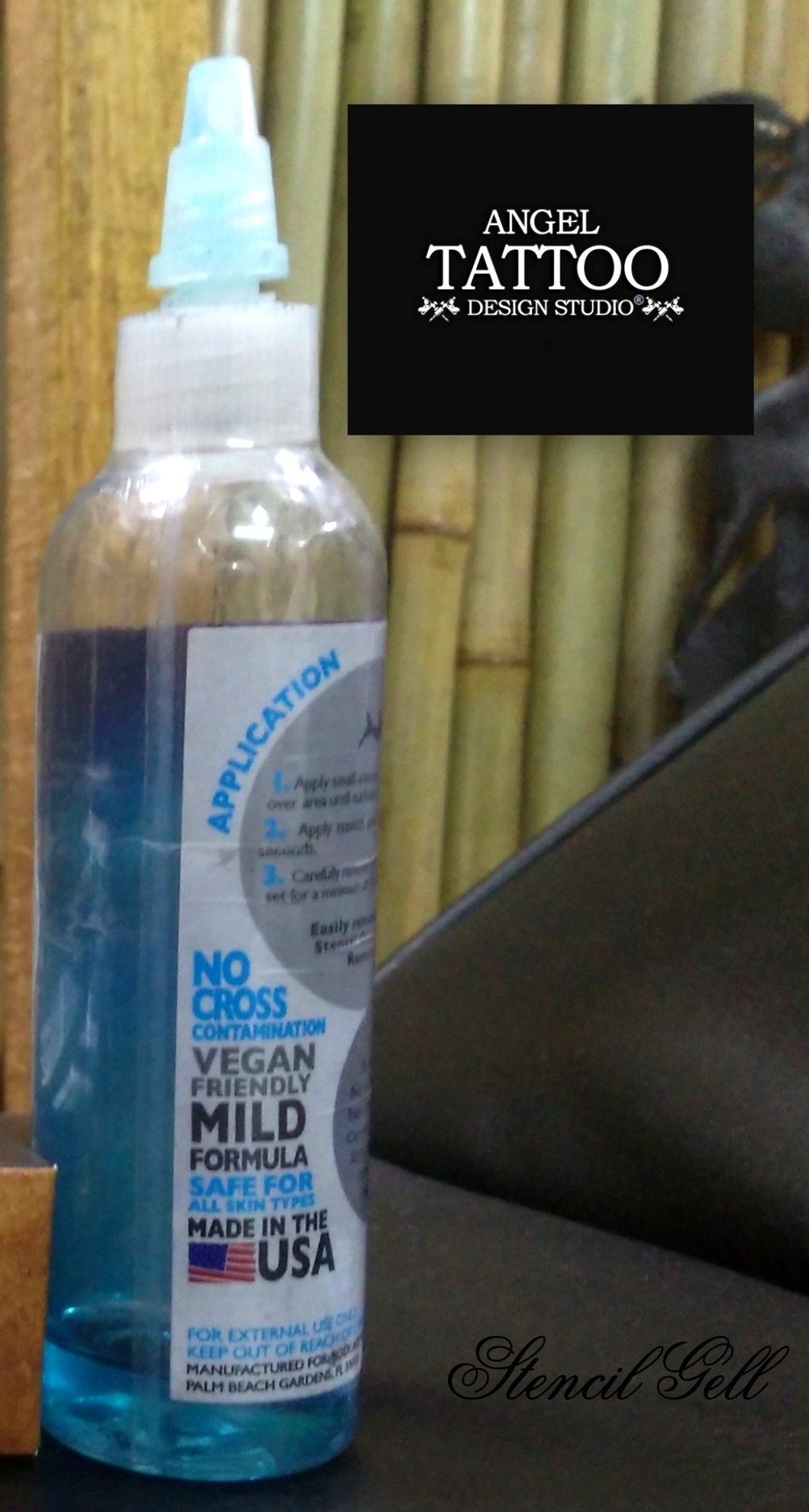 this product may be below in the list but Tattoo Stencil Gell is the first product use while tattooing. after choosing a design, make a hactograph copy at back of the main tattoo design and then use the stencil solution to paste tattoo design on the body, by doing this tattoo artist can easily follow the designs, make the tattoo better.
You Can also Visit Our Page - Tattoo Training by CLICK HERE for more information about Tattoo making material, products, equpiment and procedure
--
*Google Search :- tattoo material, tattoo products, tattoo procedure, best tattoo material, tattoo equipements, tattoo hygiene, tattoo gloves, tattoo needles, tattoo stencil gel, tattoo inks, tattoo machines